New Film Scores from OMNI Publishing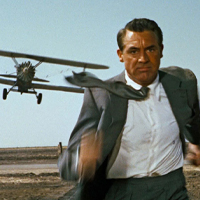 Omni Music Publishing is an online music publishing company launched in 2011 by veteran of the film music recording industry, Tim Rodier.
Based out of Los Angeles, the company's focus is on published musical material not already available to all (Omni is Latin for "All"). Omni Music Publishing, to date, is the only music publishing company devoted to publishing full orchestral scores of modern film music.
More scores are becoming readily available to order through Boosey.com including the latest publication, North by Northwest, composed by the legendary Bernard Herrmann, alongside further recent publications, How To Train Your Dragon and How To Train Your Dragon 2, composed by the legendary John Powell.
View these and all other available scores below and keep a close eye on Boosey.com for more publications.