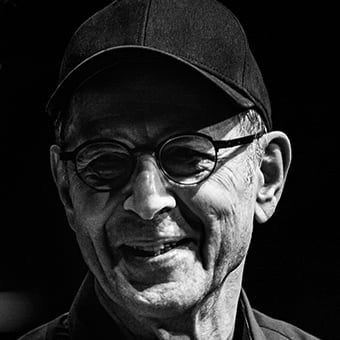 Steve Reich's music has been influential to composers all over the world. He is a leading pioneer of Minimalism, having in his youth broken away from the "establishment" that was serialism. His music is known for steady pulse, repetition, and a fascination with canons; it combines rigorous structures with propulsive rhythms and seductive instrumental colour. It also embraces harmonies of non-Western and American vernacular music (especially jazz) - his studies have included the Gamelan, African drumming (at the University of Ghana), and traditional cantor forms for the Hebrew scriptures. "I think all music is ethnic music. . . . Every place has its own musical traditions, and this has a lot to do with how things generally sound," he declares.

_'Different Trains'_ earned him a Grammy™ for Best Contemporary Composition, and his "documentary video opera" works - _'The Cave'_ and _'Three Tales'_ - have expanded the boundaries of the operatic medium, and may well set a trend for opera of the future!

_"There's just a handful of living composers who can legitimately claim to have altered the direction of musical history and Steve Reich is one of them" — The Guardian (London)_

Click on the links above for further information.
Bestselling Titles by Steve Reich