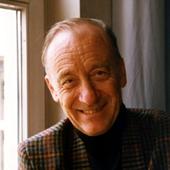 Rodion Shchedrin
b. 16 December 1932, Moscow
Rodion Shchedrin began his musical career as a singer in the choir school of his native city Moscow. He studied composition at the local conservatory with Yuri Shaporin and piano with Yakov Flier. For over a decade he was chairman of the Composers' Union of Russia, succeeding Dmitri Shostakovich.
Today he lives alternately in Munich and Moscow. His more recent works have been published by Schott-Verlag.
Shchedrin's extensive oeuvre reflects his constant search for new possibilities of artistic expression. In his compositions he combines elements of folklore and traditional stylistic devices, often based on the great Russian classics such as Dmitri Kabalevsky and Dmitri Shostakovich, featuring modern compositional methods such as collage and aleatoricism. From Sergei Prokofieff, who also strongly influenced Shchedrin's compositional style, the composer inherits the tendency towards catchy rhythms and constructionist, comprehensibly clear linguistic gestures. The tension and richness of his music are fed by the play of timbres, constantly changing lyrical and dramatic episodes, as well as wide-ranging melodic lines.
This biography can be reproduced free of charge in concert programs with the following credit: Reprinted by kind permission of Boosey & Hawkes/Sikorski.