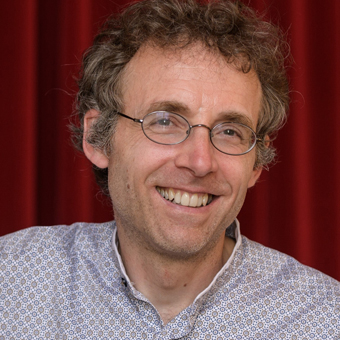 Jörn Arnecke
b. 28 September 1973, Hameln
Jörn Arnecke was born in Hameln on 28 September 1973 and won one of Germany's most important composition prizes at the age of 30, the Hindemith Prize of the Schleswig-Holstein Music Festival. His musical theatre works, commissioned by the RuhrTriennale (Unter Eis) and the Hamburg State Opera (Butterfly Blues, Das Fest im Meer) have garnered great acclaim. His work Kryos (libretto by Hannah Dübgen) premiered at the Bremen Opera in 2011. He wrote, together with author Falk Richter, the musical theatre piece Unter Eis (Under Ice) which premiered in September 2007 and the farce for music Drei Helden (Three Heroes) (text by Francis Hüsers, premiere 2004) for the Music Academy Rheinsberg. Jörn Arnecke's pieces have also been performed at the Munich Biennial and at opera houses in Frankfurt, Munich, Zurich and Prague. In 2022, the music theatre piece Welcome to Paradise Lost, based on a libretto by Falk Richter, was premiered at the Kunstfest Weimar.
In 1997 Arnecke was awarded the composition competition prize by the Free and Hanseatic City of Hamburg for the Brahms Year and in 1998 won the Göttingen Symphony Orchestra sponsorship prize. He was also awarded a scholarship by the German Academic Scholarship Foundation. He was employed at the IRCAM Institute in Paris for the internet project "Studio en ligne".
From 2001 to 2009 he worked as a part-time professor of music theory at the Hochschule für Musik und Theater Hamburg and since October 2009 has held a professorship in music theory at the University of Music Franz Liszt Weimar.
Biography may be reprinted free of charge in programme booklets with the following credit: Reprinted with kind permission of music publishers Boosey & Hawkes/Sikorski