Roll Over Beethoven
(2014)
for two pianos, piano arrangement by Preben Antonsen
Duration: 20'
Publisher
Boosey & Hawkes (Hendon Music)
Territory
This work is available from Boosey & Hawkes for the world.
World Premiere
3/23/2016
Greene Space, New York, NY
Christina and Michelle Naughton, duo pianos /

Programme Note
"You know my temperature's risin' and the jukebox blows a fuse." Chuck Berry's "heart beatin' rhythm" was a paean to the life force of rock 'n roll, and for American composer John Adams the pulse that drives the music of Beethoven is no less hot. Adams' two-piano work Roll Over Beethoven takes potent fragments of two late Beethoven piano works and processes them in the unique black box of his own transformative musical language. As he did once before in his recent Absolute Jest for string quartet and orchestra, Adams pays homage to the electric vitality of Beethoven's intensely physical, expressive world while constructing his own unpredictable musical forms that alternate between moments of delicate lyricism and hard driven, virtuoso brio.


Roll Over Beethoven, a keyboard version of Adams' 2014 Second Quartet, employs just a handful of short phrases from two late Beethoven works, the Piano Sonata Opus 110 and the Diabelli Variations, to generate an absorbing twenty-minute structure that, in Adams' words, "takes these tiny musical fractals through a grand tour of a harmonic and rhythmic hall of mirrors."
Recommended Recording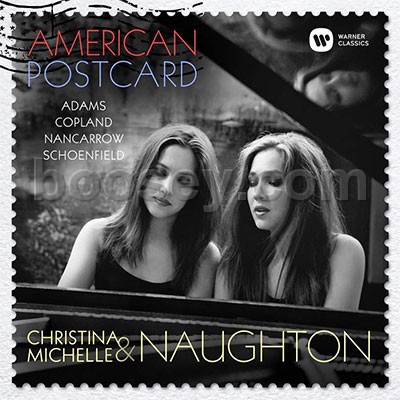 Christina Naughton / Michelle Naughton
Warner Classics 9029556229
Buy the digital recording from Amazon