York Höller: reviews of Viola Concerto
(September 2018)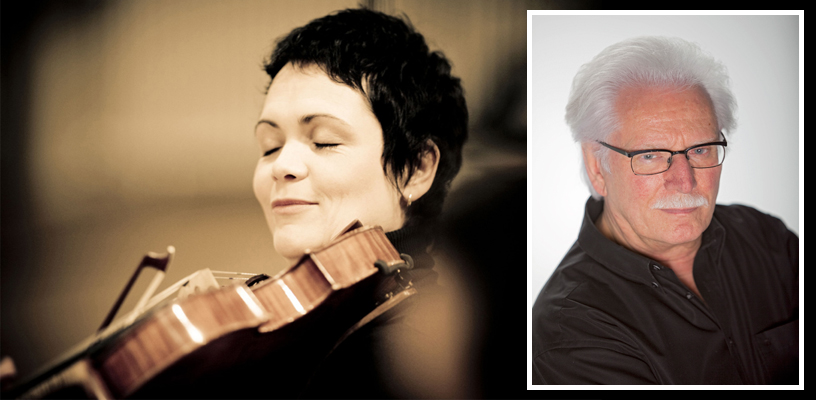 The new Viola Concerto by York Höller, written for Tabea Zimmermann, was premiered in Cologne in May and travels on to Seoul in October.
York Höller's new Viola Concerto for Tabea Zimmermann was premiered in May at a centenary tribute concert for his teacher Bernd Alois Zimmermann at the Philharmonie in Cologne, featuring the Gürzenich Orchestra conducted by François-Xavier Roth. The Asian premiere follows in October with the Seoul Philharmonic under Roland Kluttig.
"As played by the fabulous soloist, this piece has a good chance to get into the repertoire... It's a real concerto, and that means above all it is written for and not against the instrument. Firstly, the solo part is sonorous and very suitable for viola: with flageolet tones, glissandi, playing hard on the bridge or at high altitudes, the viola's possibilities are savoured, while in recitative-like passages it is always expressive and speaks directly. In addition, the viola's dialogue with the orchestra or its individual groups is fascinating and imaginative - there are beautiful reciprocated motivic exchanges."
Kölner Stadt-Anzeiger
"Höller has composed a delicate concerto for viola and large orchestra, adopting the classical three-movement form of fast-slow-fast, with a chaconne underpinning the elegiac middle movement composed in response to Pierre Boulez's death... You do not have to be a special fan of "modern" music in order to succumb to the sonic charm of this work, which is by no means scary, and Höller, acclaimed by the audience, shows that you can still write repertoire-friendly music today."
Online Music Magazin
A further Höller tribute to Zimmermann took the form of the miniature Kondukt for chamber ensemble, referring both to his teacher's soundworld and that of Josquin des Prez's motet on the death of Ockeghem.
> Further information on Work: Konzert für Viola und Orchester
York Höller Photo: Hanne Engwald

Boosey & Hawkes Composer News