Winners of the Score Video Contest Announced
(June 2021)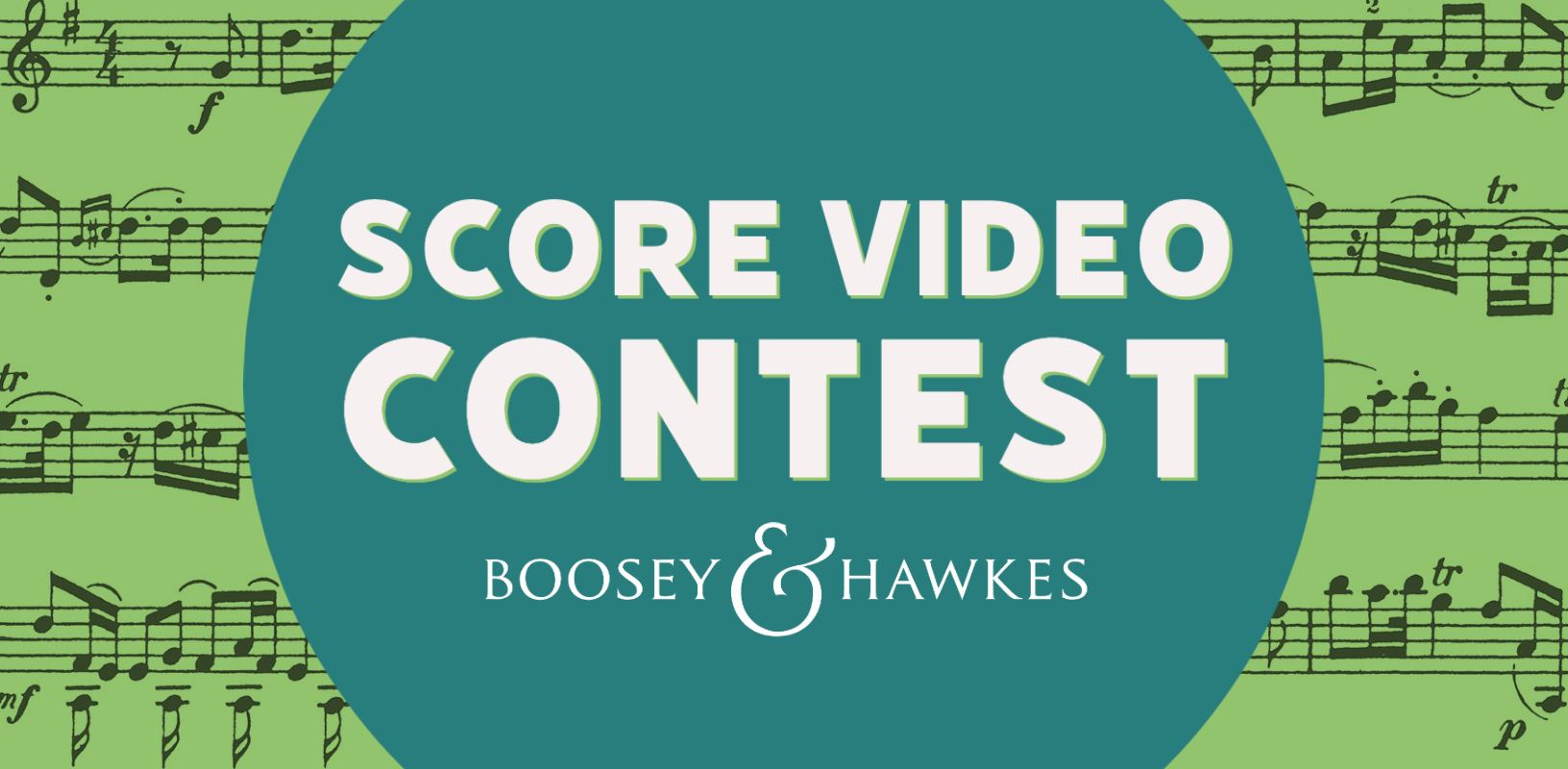 Boosey & Hawkes announces the winners of its Score Video Contest, whose recording will feature in an upcoming score video of Stravinsky's Suite Italienne. The new score video will be revealed in a Live Score Reading event on June 17, Stravinsky's birthday.
Boosey & Hawkes and pleased to announce the winners of its Stravinsky Score Video Contest: violinist Nina Sandberg and pianist Chee-Hang See. The violin-piano duo's winning recording will be featured as the soundtrack of B&H's upcoming score video for Stravinsky's Suite Italienne, which will be unveiled on June 17 at 2pm ET on YouTube during a Live Score Reading with Live Chat. (Watch an excerpt of their winning entry here.)
> Join the Live Score Reading of Stravinsky's Suite Italienne, June 17 at 2pm ET
Along with being the featured in B&H's next score video on YouTube, Sandberg and Lee also each win a yearlong subscription to digital sheet music service nkoda, including unlimited access to hundreds of thousands of scores; and a B&H reversible HPS tote bag, filled with custom-picked music publications.
Boosey & Hawkes launched the online contest on April 6, 2021, to mark the 50th anniversary of Igor Stravinsky's passing. The contest was open for string-piano duos to submit video recordings of the famous Suite Italienne, for a chance to be part of B&H's popular score video series on YouTube. (The series features beloved classical scores synced to great recordings.) The contest was open to any type of string-piano duo (violin/viola/cello/bass and piano) and digital sheet music was generously made available by nkoda. Entries of an extremely high caliber across instrument types were submitted by musicians around the world.
Click below to explore the different available versions of Suite Italienne.
Suite Italienne for Violin and Piano (arr. Stravinsky and Samuel Dushkin)
Suite Italienne for viola & piano (arr. Kim Kashkashian)
Suite Italienne for cello & piano (arr. Stravinsky & Gregor Piatigorsky)
Suite Italienne for double bass & piano (arr. Brian Powell)
About Suite Italienne
The music of Suite Italienne comes from Stravinsky's 1920 ballet Pulcinella, a work that marks an important turning point in the composer's output – the beginning of his so-called "neo-Classical" style. The commedia dell'arte style score is based off of music composed by Giovanni Battista Pergolesi – and though the music on the surface sounds of an entirely different era, one detects Stravinsky's modern treatment of rhythms and harmonies upon closer examination.
The original ballet music was scored for a chamber orchestra of 33 players with singers, and became such a hit that Stravinsky eventually collaborated with leading performers of the time, such as violinist Samuel Dushkin and cellist Gregor Piatigorsky, to create instrumental arrangements for violin & piano and cello & piano, respectively. Other arrangements for viola, double bass, and many other chamber ensembles have since proliferated and continue to make this score a beloved classic in the concert hall.

Boosey & Hawkes Composer News