View Online Scores via Apple as well as Android at boosey.com
(April 2019)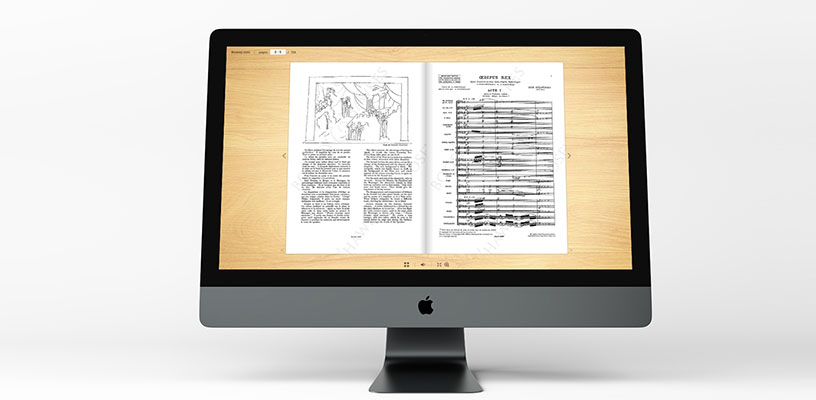 The Boosey & Hawkes Online Scores service, free to visitors of boosey.com, is now rolled out to Apple device users as well as via PC and Android.
Boosey & Hawkes, the leading independent publisher of contemporary classical music, is pleased to announce that its Online Scores perusal service is now available on all devices for the first time: desktop, tablet and mobile, Apple as well as PC and Android. The library of over 1800 scores includes many of the greatest classical works of the 20th century and exciting new scores by composers for the 21st. The service is a boon to librarians researching future repertoire and highly popular with conductors and students.
Please visit: www.boosey.com/onlinescores
The boosey.com perusal service features works by some of the most celebrated modern masters including Bartók, Bernstein, Britten, Copland, and Stravinsky, as well as leading contemporary figures such as John Adams, Louis Andriessen, Harrison Birtwistle, Unsuk Chin, Brett Dean, Osvaldo Golijov, Magnus Lindberg, James MacMillan, Steve Reich and Mark-Anthony Turnage. You can also explore works by the emerging generation of composers including Michel van der Aa, Anna Clyne, David T. Little, Sean Shepherd and Mark Simpson.
Each of these works is instantly accessible to any visitors who register with the boosey.com website. Users are able to flip through scores of their favourite works via universally accessible web-based software and zoom into details. Searches through the rich catalogue can be narrowed by composer or genre, and users can even bookmark score sections within. Additional scores will be added regularly, and the newest music from Boosey & Hawkes's roster is uploaded as it becomes available.
Boosey & Hawkes scores can also be viewed by subscribing to nkoda, alongside the full range of repertoire from other publishers. Visit www.nkoda.com/boosey-and-hawkes.
Photo: Boosey & Hawkes

Boosey & Hawkes Composer News