Unsuk Chin: reviews of SPIRA in Los Angeles
(May 2019)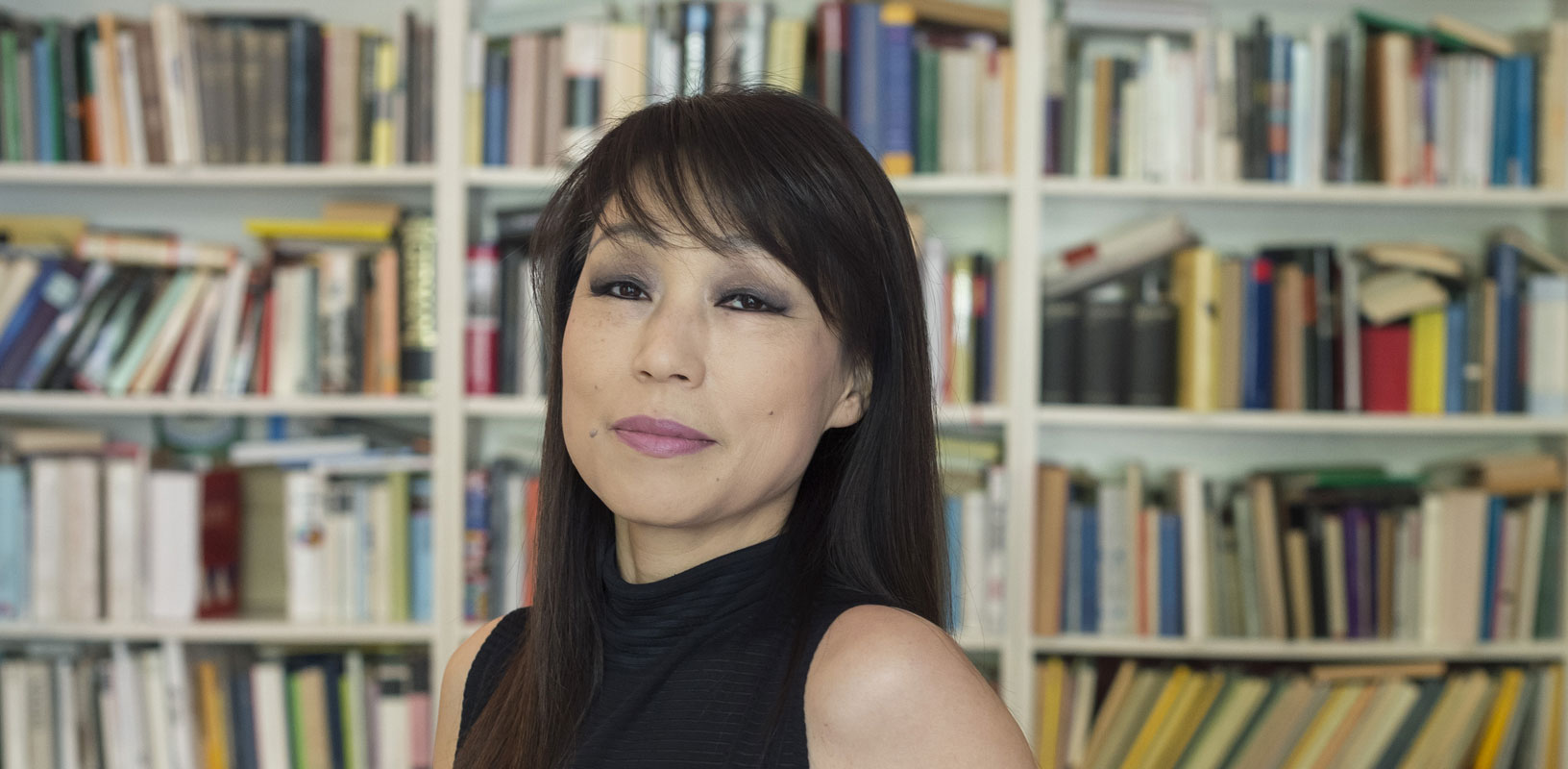 Unsuk Chin's new concerto for orchestra, SPIRA, exploring nature's proliferation under mathematical principles, was premiered in Los Angeles in April under the baton of Mirga Gražinyte-Tyla.
Unsuk Chin travelled to Los Angeles in April for the world premiere of her new orchestral work SPIRA, conducted by Mirga Gražinyte-Tyla in a perfect pairing with Debussy's La Mer. The 19-minute score is a joint commission by the Los Angeles Philharmonic, NDR Elbphilharmonie, Orchestre de Paris, City of Birmingham Symphony Orchestra and Royal Stockholm Philharmonic.
SPIRA takes its title from the mathematical growth spiral, in which small cells are replicated through logarithmic expansion, as observed in nature. Chin describes the work's shifting between macro and micro "as if zooming in with a microscope to research the inner life of sound".
"…a concerto for orchestra that takes its soundworld from a pair of bowed vibraphones spreading overtones all over the place, so they can be picked up by strings and winds and brass and bloom spring-like into ever-expanding bouquets of glittery vibration…"
Los Angeles Times
"SPIRA's complexities evolve out of simplicity — a central structure Chin refers to an 'ur-cell'… The pure tones of the marimbas provide a 'let-there-be-light' effect that is gradually expanded and layered by a gradual awakening in the winds and undercurrents in strings. And while Chin talks about zooming in, there is an equally impressive sense of zooming out. The music becomes a macro/micro universe built upon sweeping chromatic nebulas, fluctuating pulsars, and staccato streaks… the listener is drawn into a series of immersive landscapes built on densely layered instrumental strata. To use Chin's words, 'unprecedented textures, sonorities, and forms'."
San Francisco Classical Voice
"Like her late teacher Ligeti, she packs a lot into her orchestrations and is meticulous about making sure the musical language fits her idea. SPIRA emerged as a piece of stunning compression. At just under 20-minutes, it felt larger and deeper."
Classical Voice America
Last month saw Chin attending a focus on her music at the Bergen International Festival including the Norwegian premieres of Gougalon and cosmigimmicks. Next season she will be Composer in Residence at the Elbphilharmonie in Hamburg with 14 works programmed including the German premieres of SPIRA and Mannequin and a newly commissioned season opener.
> Further information on Work: SPIRA - Concerto for orchestra
Photo: Priska Ketterer

Boosey & Hawkes Composer News