Unsuk Chin: new violin concerto for Leonidas Kavakos
(December 2021)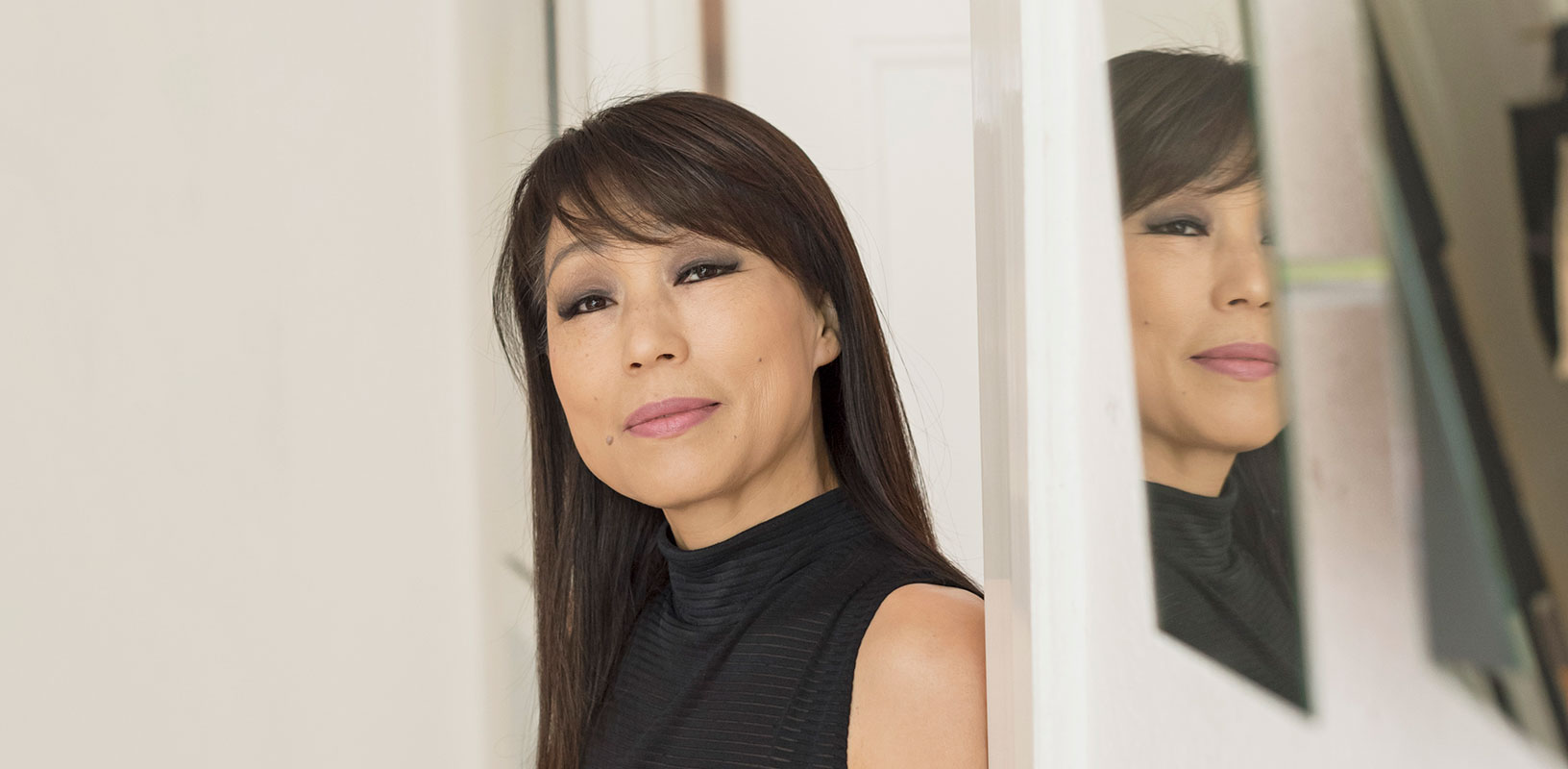 On 6 January Simon Rattle conducts the world premiere of Unsuk Chin's second violin concerto, subtitled 'Shards of Silence', with the London Symphony Orchestra. Future performances with soloist Leonidas Kavakos are planned for March in Boston, New York and Leipzig.
Unsuk Chin's Violin Concerto No.2: 'Shards of Silence' is unveiled in London on 6 January, a year later than planned following a COVID postponement. Simon Rattle is on the rostrum at the Barbican with the London Symphony Orchestra and violin soloist Leonidas Kavakos. It is 20 years since the premiere of Chin's Grawemeyer Award-winning first violin concerto, which did much to establish her international career as a composer.
The premiere performance will be broadcast on BBC Radio 3 on 18 January and a video stream of the concert will be viewable to Medici TV subscribers until 6 April.
> Medici TV
Chin normally follows a principle to only compose one concerto for an instrument, so that it inhabits a unique world with its own 'raison d'etre'. The composer explains how "I decided to break with this principle because of my encounter with Leonidas Kavakos's artistic personality and unique musicianship which is burningly intense, and at the same time, impeccable and completely focused. Because of this I got new ideas how to tackle the challenges of this genre: it will be very different to my first violin concerto".
"The new concerto is cast in one movement; the soloist leads throughout the work, triggering the orchestra's actions and impulses. The music is rich in contrast: the musical fabric emerges from utter silence but juxtaposed seamlessly with rough edges and incisive outbursts - hence the subtitle 'Shards of Silence'."
Simon Rattle has been a great champion of Unsuk Chin's music across the past 20 years. He first conducted Acrostic-Wordplay in 2002, and with the Berlin Philharmonic Orchestra programmed Violin Concerto No.1 and the world premieres of Le Silence des Sirènes and Chorós Chordón, the latter commissioned specially for an orchestral tour to East Asia including her birth city of Seoul in South Korea.
Following its premiere in London, Violin Concerto No.2 travels with Leonidas Kavakos across the Atlantic for its US premiere on 3 March by the Boston Symphony Orchestra under Andris Nelson with a further performance at Carnegie Hall in New York on 14 March. Nelsons also conducts the concerto's German premiere on 31 March with the Leipzig Gewandhaus Orchestra again with Kavakos as soloist.
> Boston   > New York   > Leipzig
Other Unsuk Chin highlights in the spring season include first performances of her recent Beethoven-inspired concert-opener subito con forza in Luxembourg, Germany, Austria and South Korea, the French premiere of the Clarinet Concerto in Strasbourg and the Swiss premiere of Xi in Basel. US performances alongside Violin Concerto No.2 in Boston and New York include Frontispiece in Minnesota and Dallas and Rocaná in Cleveland.
> Further information on Work: Violin Concerto No.2 'Scherben der Stille'
Photo: Priska Ketterer

Boosey & Hawkes Composer News