Unsuk Chin awarded the Hamburg Bach Prize 2019
(February 2019)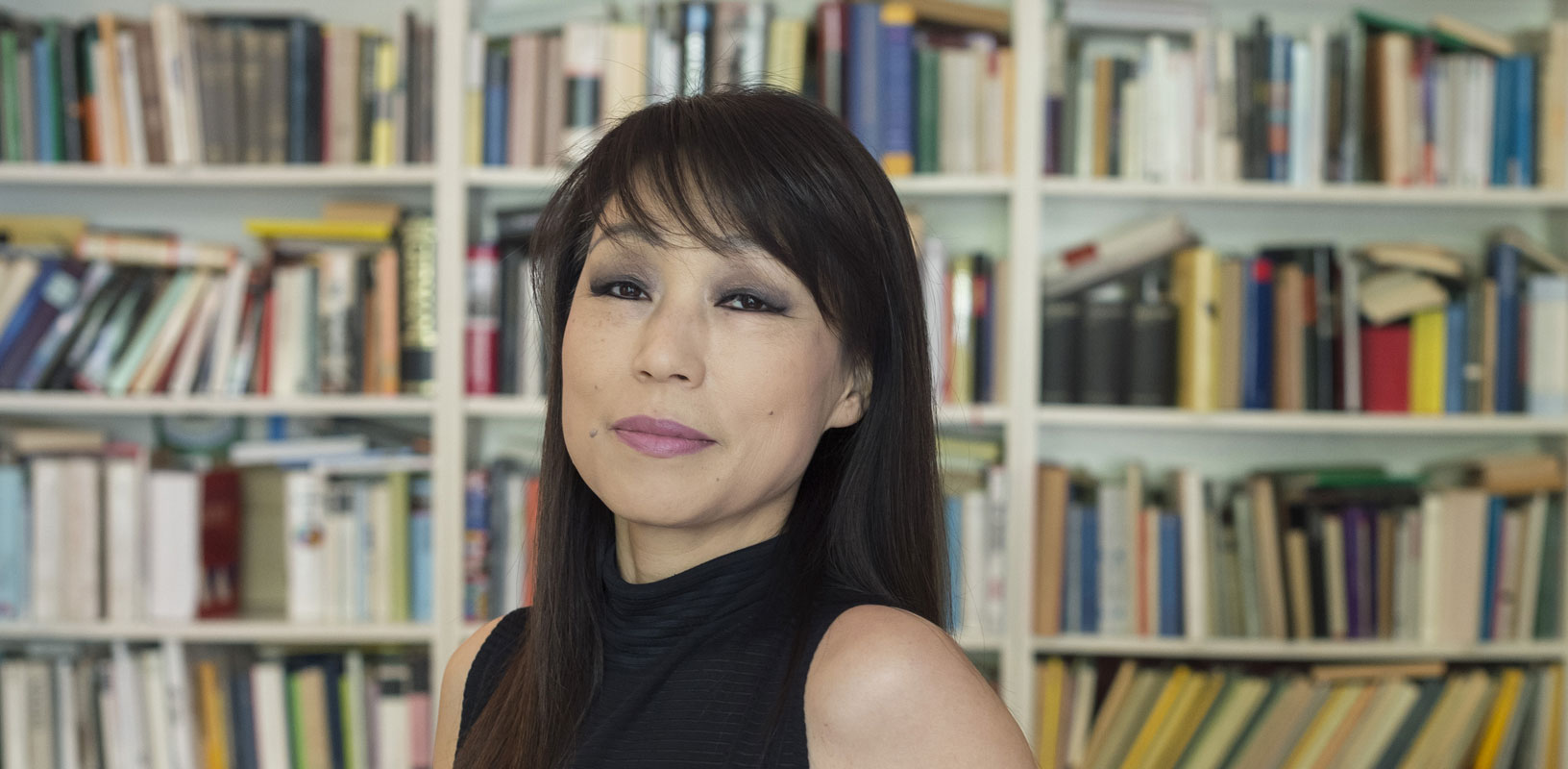 Unsuk Chin is the 2019 winner of the Hamburg Bach Prize. The South Korean composer is honoured with this most important music award made by the Hanseatic city for her unique artistic work and her outstanding contribution to contemporary music .
South Korean-born and German-resident composer Unsuk Chin has been awarded the Hamburg Bach Prize, with a value of 10,000 Euros. Her artistic career is closely linked with Hamburg, thanks to her years spent in the city as a student of György Ligeti. The ceremony for the awarding of the Bach Prize is scheduled for 28 November 2019 as part of a concert in the Hamburg Elbphilharmonie.
The Bach Prize was established on the occasion of the 200th anniversary of the death of Johann Sebastian Bach in 1950 by the Hamburg Senate and is awarded every four years. Previous recipients have included Paul Hindemith (1951), Ernst Krenek (1966), György Ligeti (1975), Alfred Schnittke (1992), Sofia Gubaidulina (2007) und most recently Pierre Boulez (2015). This year's 5,000 Euro Bach Prize Scholarship will go to Hamburg-based Australian composer Samuel Penderbayne.
Dr. Carsten Brosda, Senator for Culture and Media said: "Unsuk Chin's influence on contemporary music is undoubtedly outstanding. With the Bach Prize, we are honouring a great artist who, as a pupil of Ligeti, was decisively influenced by her time at the Hamburg Musikhochschule. Since then she has developed a distinctive musical language and today is one of the most important composers in the world. I am pleased that Unsuk Chin and Samuel Penderbayne are two musical personalities whose musical careers are closely linked to the Hanseatic city. "
Unsuk Chin commented: "I am deeply honoured by the decision of the Hamburg Senate. To be included in a line of so many outstanding composers is an unexpected opportunity and a great challenge. In particular, I am pleased that the Bach Prize is awarded by the city of Hamburg; After all, this city has played a very important role in my musical career. "
Visit the Hamburg Bach Prize website
Unsuk Chin Biography:
Unsuk Chin was born in 1961 in Seoul, South Korea, and has lived in Berlin since 1988. Her music has attracted international conductors including Simon Rattle, Gustavo Dudamel, Kent Nagano, Esa-Pekka Salonen, David Robertson, Peter Eötvös, Neeme Järvi, Markus Stenz, Myung-Whun Chung, George Benjamin, Susanna Mälkki, François -Xavier Roth, Leif Segerstam and Ilan Volkov, among others. It is modern in language, but lyrical and non-doctrinaire in communicative power. Chin has received many honours, including the 2004 Grawemeyer Award for Music Composition for her Violin Concerto, the 2005 Arnold Schoenberg Prize, the 2010 Prince Pierre Foundation Music Award, the 2012 Ho-Am Prize and the 2017 Wihuri Sibelius Prize.
She has been commissioned by leading performing organisations and her music has been performed in major festivals and concert series in Europe, the Far East, and North America by orchestras and ensembles such as the Berlin Philharmonic, BBC Symphony Orchestra, Chicago Symphony Orchestra, London Philharmonic Orchestra, Philharmonia Orchestra, Boston Symphony Orchestra, City of Birmingham Symphony Orchestra, Orchestre Philharmonique de Radio France, Los Angeles Philharmonic Orchestra, London Sinfonietta, Ensemble Intercontemporain, Ensemble Modern, Kronos Quartet and Arditti Quartet. In addition, Unsuk Chin has been active in writing electronic music, receiving commissions from IRCAM and other electronic music studios.
In 2007, Chin's first opera Alice in Wonderland was given its world première at the Bavarian State Opera as the opening of the Munich Opera Festival and was released on DVD by Unitel Classica. Between 2006 and 2017 Chin was Composer-in-Residence with the Seoul Philharmonic Orchestra, overseeing its contemporary music series which she founded. Since 2011, she has served as Artistic Director of the 'Music of Today' series of the Philharmonia Orchestra in London. Portrait CDs of her music have appeared on Deutsche Grammophon, Kairos and Analekta.
Photo: Priska Ketterer

Boosey & Hawkes Composer News