Turnage's Martland Memorial: a percussive tribute
(March 2017)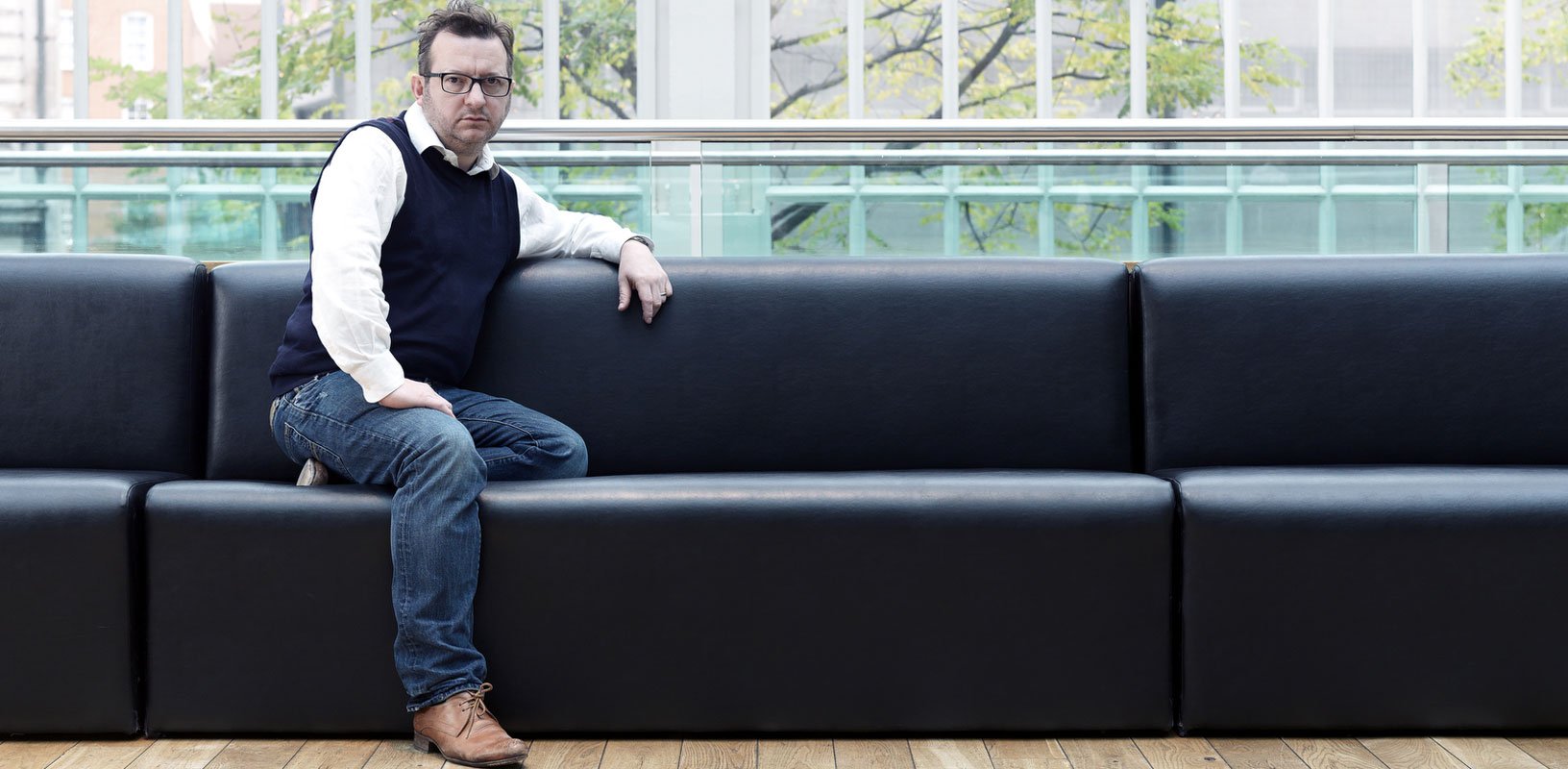 Mark-Anthony Turnage's musical epitaph to composer Steve Martland is a concerto-style work composed for Colin Currie, premiered at the Southbank Centre on 7 April.
The world premiere of Mark-Anthony Turnage's Martland Memorial combines the talents of percussionist Colin Currie and conductor Marin Alsop in a tribute to composer Steve Martland who died unexpectedly at the age of 58 in 2013. Performances at the Southbank Centre on 7 April and Snape Maltings in Aldeburgh on 8 April feature the young professional musicians of the Britten-Pears Orchestra conducted by Marin Alsop with soloist Colin Currie. The 20-minute work was commissioned by the Southbank Centre, Britten-Pears Orchestra, Royal Flemish Philharmonic and Minnesota Symphony Orchestra and performances in Antwerp and Minneapolis will follow in a future season.

Turnage and Martland were close friends from 1982 near the start of their composing careers, sharing a lively range of musical and social interests. Turnage comments how "we had a lot in common - I guess we were angry young men together, railing against Thatcherite politics. And musically we were both into the Test Dept industrial band, so there were similarities in the music we were both writing then: punchy, percussive and metallic. I went to concerts by the Steve Martland Band and that was where I first heard their percussionist Colin Currie."

Turnage describes how "I wanted to write a concerto-style work for Colin Currie, while creating a fitting tribute to Steve following his death in 2013. A grand concerto in the traditional three movements wasn't right here, as Steve was quirky and volatile, with strong beliefs offset by Liverpudlian humour. I knew Colin was a brilliant mallet percussionist, so marimba and vibraphone were a must, but I also included toy instruments to reflect Steve's lighter and mercurial side. It ended up as a sequence of six shortish movements, largely upbeat in mood beyond the opening Cortège, with a Rumba, Pavane, a Courante cadenza and a Hornpipe before the closing Lachryme. It's a long way from the Mahlerian elegy you might have expected from a memorial."

Martland Memorial is the latest in a series of memorial works by Turnage, also including Remembering premiered by the London Symphony Orchestra and Simon Rattle earlier this season. The symphonic-scale score is a tribute to Evan Scofield, son of guitarist John Scofield who has been a frequent collaborator with Turnage. The German premiere of Remembering, with the Berlin Philharmonic under the baton of Rattle, follows on 21 June and the work will be performed by the Boston Symphony Orchestra in a future season.

> Read the full interview with Mark-Anthony Turnage about Remembering and Martland Memorial.
> Further information on Work: Martland Memorial
Photos: Mark-Anthony Turnage (Philip Gatward); Steve Martland (Schott Music)

Boosey & Hawkes Composer News