Stravinsky in the New World - 50th anniversary in 2021
(September 2020)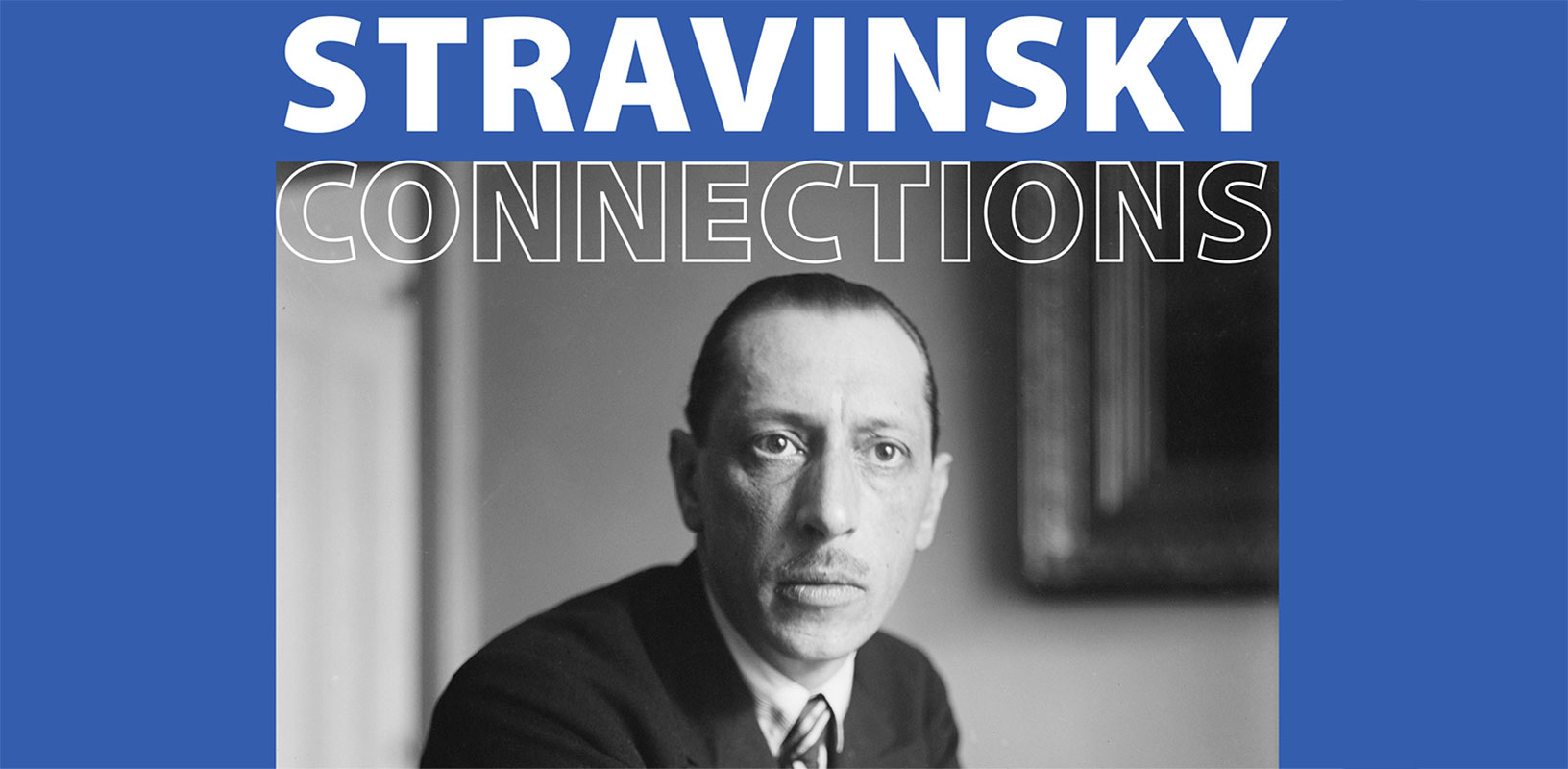 Jonathan Cross examines Stravinsky's composing life in the New World, 50 years after his death in 1971. Repertoire embraces the worlds of jazz, Hollywood collaborations including Disney's Fantasia, and his late serial masterpieces including Agon, Movements and Requiem Canticles.
Stravinsky left Bordeaux on 25 September 1939 on board the luxury liner the SS Manhattan, bound for New York. He was travelling there to give a series of invited lectures at Harvard University – lectures later published under the title Poetics of Music. But on completion of his first block of talks, as well as some concert work, there was little incentive for him to return to Europe. The outbreak of war, the death of his first wife Catherine in Paris, and, later, the arrival in America of his lover Vera, resulted in his staying put for an extremely prolonged sojourn in the USA. In fact, he wouldn't set foot in Europe again until 1951. Igor and Vera were soon married, and settled in Los Angeles, where Stravinsky was to live longer than anywhere else in his life. He took US citizenship in 1945, he slowly learnt to speak English, and he gradually became accustomed to American ways. The Symphony in Three Movements, completed in 1945, was the first major work he wrote entirely on American soil, and its often glitzy character and Hollywood-style ending show Stravinsky rapidly assimilating the culture of his host nation. He later stated, 'My Symphony in Three Movements celebrated my arrival in the United States of America'.
One of his fellow LA residents was a certain Arnold Schoenberg, who, as an Austrian Jew, had taken refuge there from the Nazis. Though the two had met in Europe, there was little love lost between them, and they never once encountered each other in their adopted American city. Nonetheless, after Schoenberg's death in 1951, and having completed his largest neoclassical work, The Rake's Progress, Stravinsky turned to the serial method that had been devised by Schoenberg. This method was a particular way of ordering some or all of the notes of the twelve-note chromatic scale. Why did Stravinsky turn to this so late? Well, he felt his work had reached a crisis point and, even at the age of 70, he needed to renew his musical language. Of course, as so often before, he took Schoenberg's idea and put his own idiosyncratic stamp on it. And the last decade and a half of Stravinsky's life was spent exploring the possibilities the serial approach offered him in such refined and beautiful compositions as the Cantata (which sets old English-language lyrics), a touching tribute to a British writer In Memoriam Dylan Thomas, the Hebrew ballad Abraham and Isaac, the Requiem Canticles, and the abstract ballet Agon, which playfully mixes the serial, the atonal and the tonal.
There was one kind of American music to which Stravinsky had been drawn long before he ever travelled to America: namely, jazz. He was never a jazz musician, but when this new style arrived in Europe in the early years of the 20th century he sat up and took notice. And there's often a close affinity between Stravinsky's music and jazz with its energetic rhythms, extended harmonies, and predilection for wind and brass instruments. Around the time of the First World War, when American ragtime was at the peak of its popularity in Europe, Stravinsky composed a number of rags: Ragtime for 11 instruments, Piano-Rag-Music, and the ragtime music in The Soldier's Tale, preceded by other popular dances: a tango and a waltz. During the Second World War, newly landed in the USA and in difficult financial circumstances, Stravinsky looked once again to popular music in order to try to earn a quick buck: he wrote a little Tango for piano (later transcribed for orchestra); he produced a humorous Circus Polka 'for a young elephant' commissioned by the Barnum & Bailey Circus; and the exuberant Ebony Concerto was inspired by and written for the Woody Herman Band. This concerto for Herman's clarinet shows a canny understanding of the jazz idiom: it has swing; and yet, as always, it's unmistakably Stravinsky too, turning the language of jazz into something uniquely his own.
There's another piece of American music that got Stravinsky into hot water. In 1941 he made an arrangement for orchestra of the Star-Spangled Banner. When Stravinsky himself conducted it at a concert in Boston in 1944, he received a visit from the Police Commissioner of the state of Massachusetts who thought (erroneously as it turned out) that it was illegal to tamper with national property. The Commissioner had been instructed to remove the players' parts from their stands to prevent further violations!
And one more piece of American art, which appeared at just the same time as Stravinsky made his journey across the Atlantic, also had a crucial part to play in Stravinsky's life, and that was Walt Disney's innovative 1940 animated film Fantasia. Disney's animators let their imaginations run wild to the music of Bach, Tchaikovsky, Dukas, Beethoven, Ponchielli and Mussorgsky. And of course to Stravinsky too. In his case it was the music of The Rite of Spring accompanied by striking images of prehistoric animal life on earth. In fact, it was this film that really brought Stravinsky's music to wide international attention – even though, it should be said, that the music is not quite that of The Rite. For the sum of just $6000, Stravinsky signed away all royalties and control, so that Disney was free to cut and reorder the score as he pleased. Stravinsky was publicly critical of the way his music had been adapted, but one wonders if in private he might have been rather pleased with the fame that followed in its wake. Having just arrived penniless in the United States from a Europe plunged once again into war, Stravinsky could not have asked for a better kick start to his career on a new continent.
Jonathan Cross is Professor of Musicology at the University of Oxford. His acclaimed volume The Stravinsky Legacy was published in 1998, he is editor of and contributor to the Cambridge Companion to Stravinsky (2003), and author of a critical biography of Stravinsky for Reaktion Press (2015).
If you have plans for events celebrating Stravinsky 2021 please contact us at [email protected] so we can include details in our calendar.
Also read:
> Stravinsky Today
> Stravinsky and the Stage
> Stravinsky: Myth, Faith and Memory
> Stravinsky and the Modern Age
> View our Stravinsky Connections catalogue on Issuu
Photo: WikiCommons

Boosey & Hawkes Composer News