Sofia Gubaidulina: new repertoire and awards
(January 2020)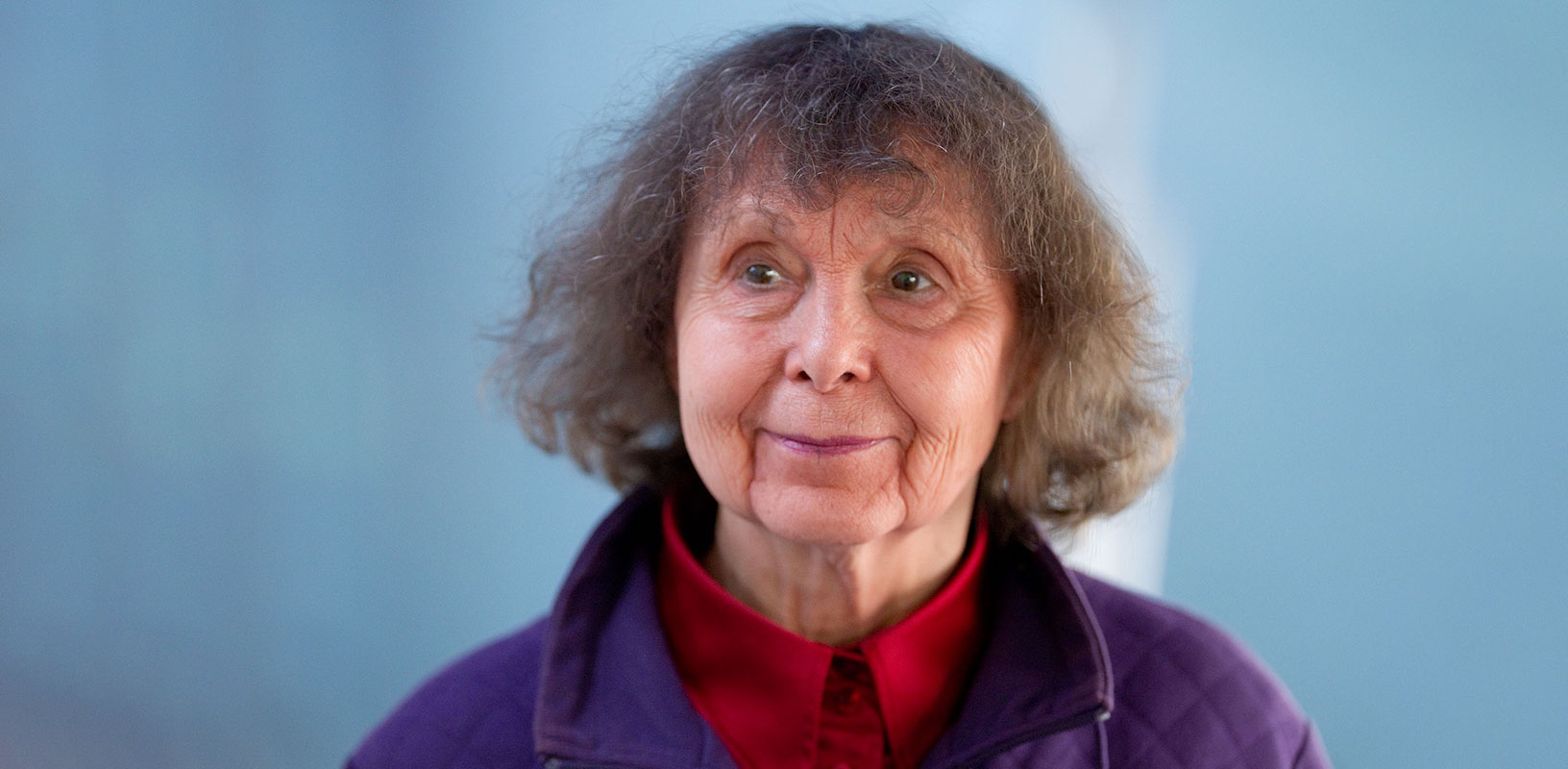 Major recent works by Sofia Gubaidulina, travelling widely this season, include the Triple Concerto for violin, cello and accordion, Dialogue: I and You for violin and orchestra, and the oratorio On Love and Hatred.
At the age of 88, Sofia Gubaidulina [Sikorski] continues to see premieres of her latest works around the world, with a host of awards recognising her as the senior stateswoman of contemporary music. In December she visited London to receive the prestigious Royal Philharmonic Society Gold Medal, the organisation's highest honour with a pedigree stretching back to Brahms in the 1870s.
Gubaidulina's Triple Concerto for violin, cello and accordion, premiered by the Boston Symphony Orchestra under Andris Nelsons in 2017, has been travelling in Europe with performances in Hannover and Zürich. Its UK premiere in December saw Omer Meir Wellber leading the BBC Philharmonic in his first Bridgewater Hall concert in Manchester at the helm of the orchestra, with soloists Vadim Gluzman, Johannes Moser and Elsbeth Moser. The Icelandic premiere follows in June conducted by Olari Elts and again featuring Elsbeth Moser as accordionist, joined by Baiba Skride and Harriet Krijgh.
Dialogue: I and You, Gubaidulina's third violin concerto, was premiered by Vadim Repin at his Trans-Siberian Art Festival in Novosibirsk in 2018, conducted by Andres Mustonen with further performances in Tallinn, Vienna and Leipzig. The work was inspired by existential philosopher Martin Buber's observations on the duality of human nature and how sense and truth should be employed to defeat the dark, irrational side. In a recent interview Repin described how "the dialogue is between the musicians on stage, and it is a prayer, a dialogue with God. It can also be a dialogue with our inner self."
On Love and Hatred, the major oratorio viewed by the composer as a legacy statement for the end of her earthly life, was premiered in Tallinn in 2016 in a nine-movement form, performed by the Staatskapelle Dresden the same year, featured at the Olavsfestival in Trondheim, and presented by the Rotterdam Philharmonic in 2018 in a 15-movement version conducted by Valery Gergiev. First German performances take place later this year at the Hamburg Elbphilharmonie and in a Berlin Konzerthaus Orchestra residency under Christoph Eschenbach.
Although claiming that Bach and Webern are the two composers most profoundly influencing her, in the new orchestral work God's Wrath Gubaidulina acknowledges Beethoven looking over her shoulder. Christian Thielemann conducts the premiere with the Staatskapelle Dresden at the Salzburg Easter Festival on 6 April. The Beethoven connection will be further explored in a linked orchestral work for the Leipzig Gewandhaus and Boston Symphony Orchestra being unveiled this summer.
> Further information on Work: Triple Concerto
Photo: F Hoffmann / La Roche Ltd

Boosey & Hawkes Composer News