Shostakovich choreographies by Ratmansky travel internationally
(October 2019)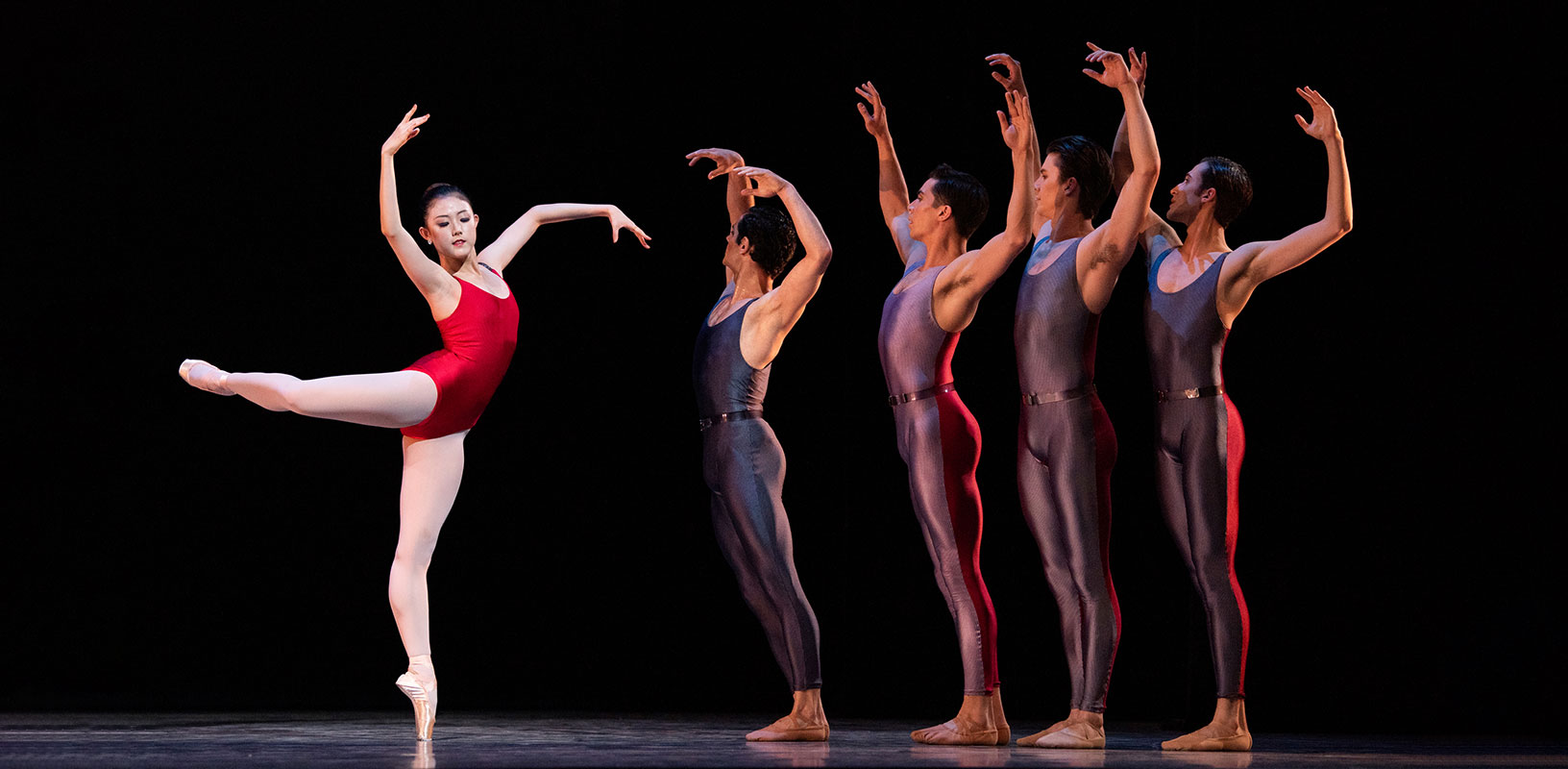 Alexei Ratmansky's choreographies to the music of Shostakovich range from his revivals of the 1930s ballets The Bolt and The Bright Stream to his Shostakovich Trilogy drawing upon the composer's concert works.
Dmitri Shostakovich may today be largely acclaimed as a symphonist but he was also an instinctive man of the theatre, most apparent in the early decades of his career. Alongside operas, operettas, incidental music and music-hall shows, he was actively engaged as a ballet composer between 1929 and 1935 working with experimental choreographers such as Fyodor Lopukhov, and his fascination with dance music continued even when he withdrew from stage composition. Russian choreographer Alexei Ratmansky has explored the legacy of Shostakovich's ballets, leading to a special engagement with his music and the creation of new choreographies drawing upon his stage and concert works.
In 2003 Ratmansky first revived The Bright Stream for the Bolshoi Ballet, composed by Shostakovich between 1934 and 1935 but banned the following year. The title of the ballet is that of the collective farm deep in the Soviet countryside, where the workers are entertained by a visiting ballet troupe, with inevitable romance, intrigue and a humorous denouement. Ratmansky's new choreography successfully captured the work's poster paint colouring as well as its satirical edge, providing the Bolshoi with a production that has toured to the Met in New York and the Royal Opera House in London, most recently this summer.
Following the success of The Bright Stream, Ratmansky worked as artistic director of the Bolshoi between 2004 and 2008. It was in this period he revived Shostakovich's The Bolt, composed in 1930-31, with a new two-act choreography. Centred around a Soviet factory, the ballet describes the struggles between the heroic working class and counter-revolutionary figures including a saboteur, a priest and a petit-bourgeois clerk. Shostakovich's music is rich in parody and dance numbers, progressing with a cartoon-like energy.
In 2009 Ratmansky joined American Ballet Theatre as Artist in Residence, soon being hailed in New York as the finest Russian choreographer since George Balanchine. He created three new Shostakovich ballets, Symphony #9 (2012), Chamber Symphony and Piano Concerto No.1 (2013), which have been combined to acclaim as Shostakovich Trilogy. This award-winning triptych has also been staged by San Francisco Ballet, touring to Sadler's Wells in London this summer, and by Dutch National Ballet. Though without a narrative, the three ballets together offer a portrait of Shostakovich and what he represented to the Soviet people, in emotional and political terms, embedding a form of resistance deep within his works.
"Alexei Ratmansky is a choreographer in thrall to classical ballet, but he reflects imaginatively on the form and on his own Russian heritage. His Shostakovich Trilogy dances in tandem with a composer for whom Ratmansky feels deep affinity and it's a consummate achievement, packing in emotive biography, arch humour, audacious virtuosity, claustrophobic fear and stirring displays of power and unity. The moods shift as frequently as the attitudes of the Soviet censors who dogged Shostakovich's career. A fitting tribute to a great composer."
The Guardian
"…a fascinating, thrilling, bewilderingly, ambiguous evocation of life in Shostakovich's Russia."
New York Times
> Further information on Work: The Limpid Stream
Photo: San Francisco Ballet/Erik Tomasson

Boosey & Hawkes Composer News