Rouse's Final Symphony Is Premiered by Cincinnati Symphony Orchestra
(September 2019)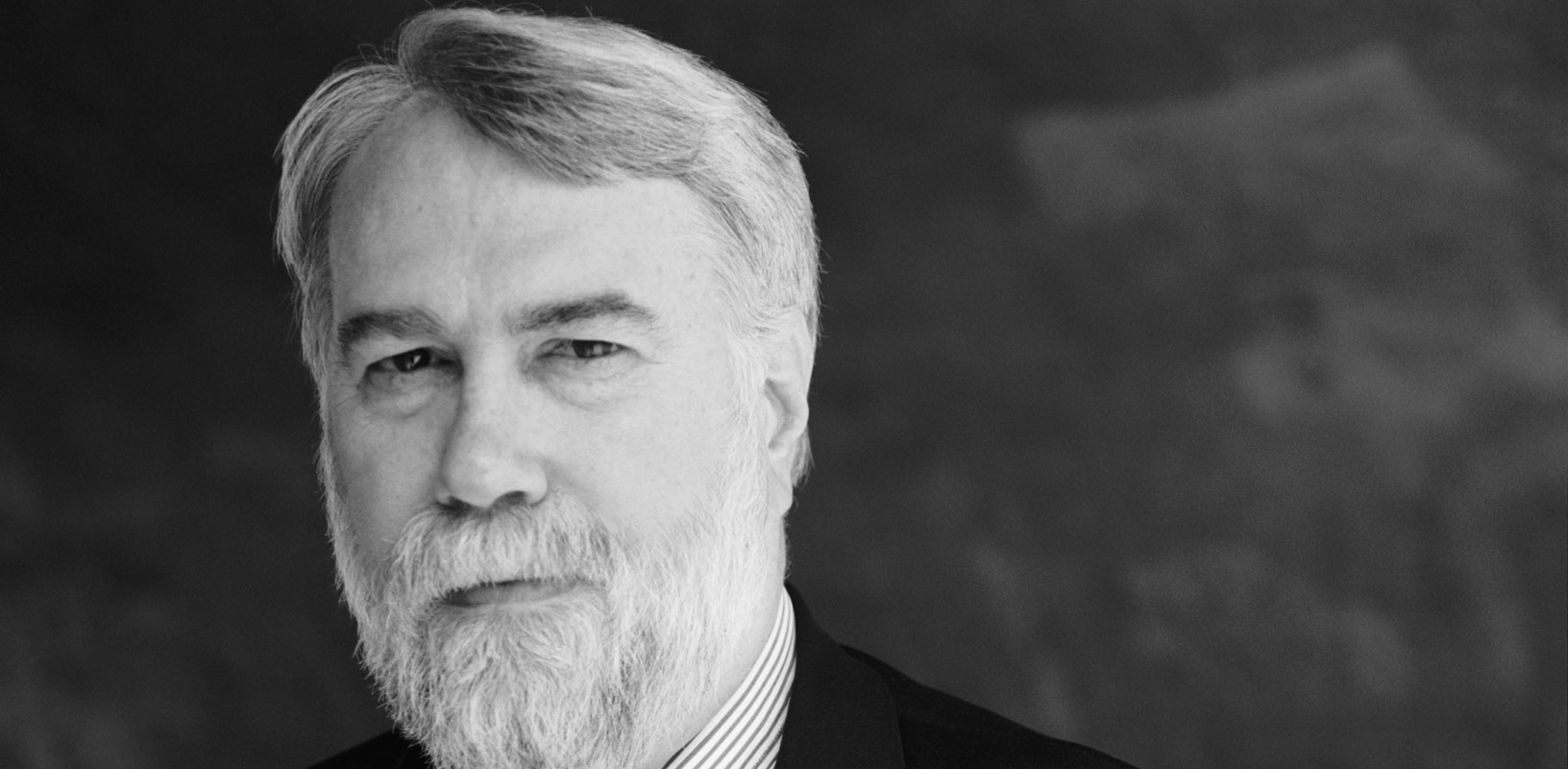 Christopher Rouse's dark and introspective Symphony No. 6—his final work before passing away on September 21—receives its posthumous world premiere on October 18-19 with the Cincinnati Symphony Orchestra and conductor Louis Langrée.
Christopher Rouse, celebrated as the great American symphonist of our time, created a rich catalog across his lifetime of influential orchestral works marked by extreme emotional depth and colorful orchestration, including 12 concertos for a variety of instrumental soloists and multiple towering symphonies. His Sixth and final symphony will be premiered by Cincinnati Symphony and Louis Langrée on October 18-19, weeks after the legendary composer passed away on September 21.
Read Boosey & Hawke's obituary for Christopher Rouse here.
Rouse's Symphony No. 6 is notable for its dark, expressive sound world. In his program note, Rouse wrote: "There's a tragic quality to this piece, and I'm sorry to frustrate people by not saying what it is or why it is."
The 25-minute Symphony No. 6—the composer's first-ever four-movement symphony—bears a structural resemblance to Mahler's Ninth: slow, elegiac outer movements, a moderato second movement, and a highly dramatic, fast-paced third movement.
Rouse detailed: "I realized that was the architectural template of Mahler's Ninth, so how would I salute the original piece? There aren't any actual quotations from Mahler, but the stuttering, unstable gesture that he uses in his first movement, I carried that over."
In many of his orchestral works, Rouse chose to feature instruments that are unusual in the symphonic context for deliberate effect. In his Sixth Symphony he featured the fluegelhorn, a larger and more mellow member of the trumpet family: It presents the symphony's opening melodic material and returns later in the first movement, and again near the end of the entire work as a way of bringing the music full circle.
When asked what it means to compose a symphony in the 21st century, Rouse stated:
"Great forms and great concepts always have something new to offer. Even by Haydn's time, he had transformed the symphony from what Sammartini had done a few decades earlier. And then by the 19th century it had become this huge edifice. People have been saying for years that the symphony is dead, classical music is dead, opera is dead, but there's always something left. Writing a symphony to me is no joke. I didn't write my first until I was in my 30s, because I hadn't lived long enough to have anything to say.
"Now I hope to have lived a full enough life to have something to say that is worth perhaps a little of my listeners' time. To live one's life is, it sometimes seems, to spend all of one's time on a rollercoaster as we try adapting to the sudden, unexpected changes of direction our 'amusement park ride' subjects us. (Sometimes those changes aren't always very 'amusing.') Nonetheless, it is the very unpredictability of life that makes it so wonderful. While the overall tone of my Sixth Symphony may be rather dark, this is not to say that it isn't meant to have movements of charm and even levity, and I hope that listeners will be able to find meaning in the score's overall embrace of a variety of moods."
> Further information on Work: Symphony No.6
Photo: Jeffrey Herman

Boosey & Hawkes Composer News