Robin Holloway: Phaeton's Journey success in Manchester
(May 2019)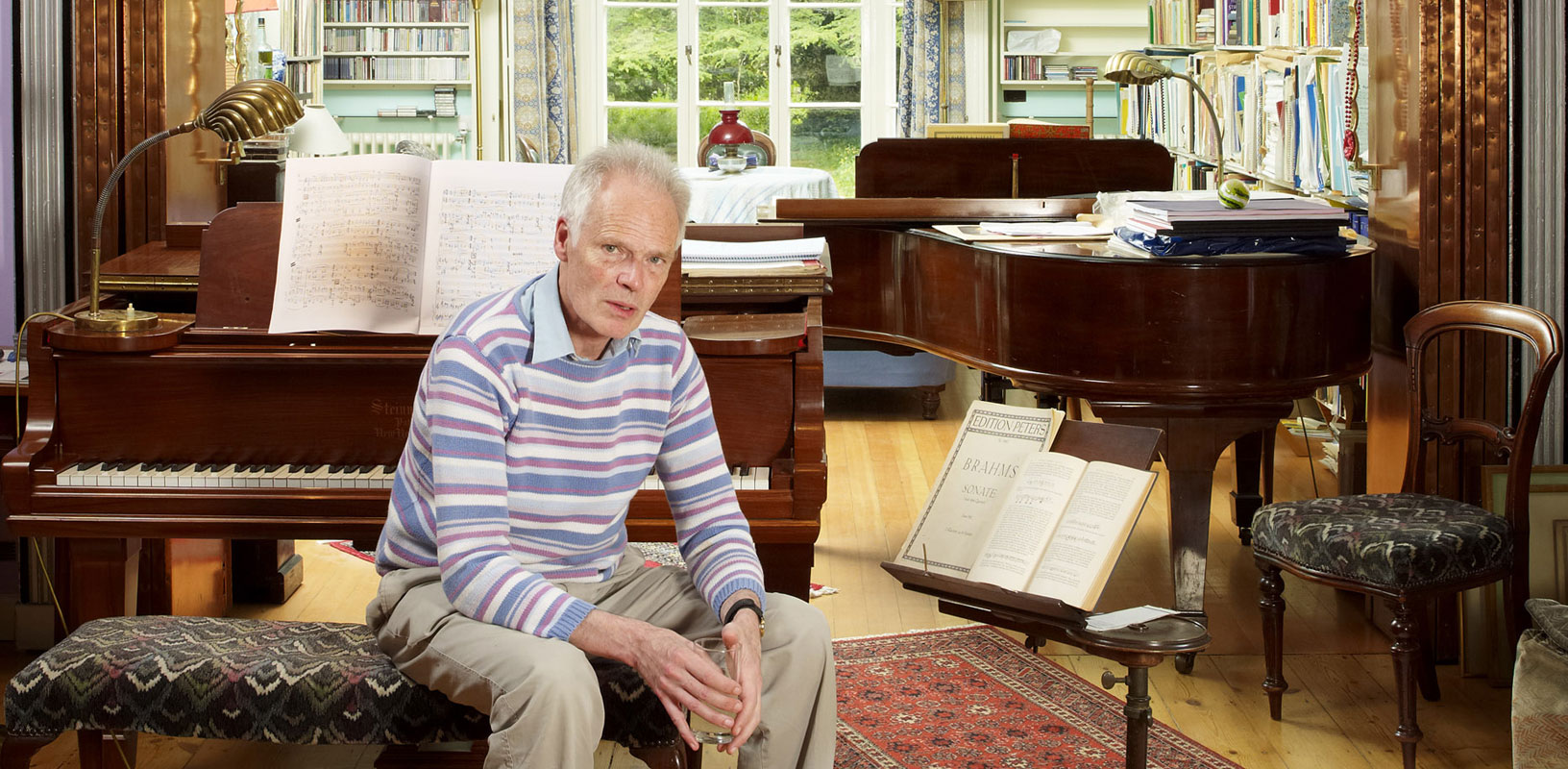 Håkan Hardenberger was trumpet soloist in Robin Holloway's vivid new concertante work Phaeton's Journey: Son of the Sun, based on the story in Ovid's Metamorphoses.
Robin Holloway new concertante work for trumpet and orchestra, written for Håkan Hardenberger and commissioned by the BBC Philharmonic, seized the stage in Manchester in February and will travel on to Amsterdam in October with the Residentie Orchestra in the ZaterdagMatinee series. Phaeton's Journey: Son of the Sun is the second in a series of Holloway works fusing concerto and tone poem and drawing upon mythical tales from Ovid's Metamorphoses.
There may be few of today's composers willing or able to meet a tone poem's demands for descriptive and narrative expertise but, as the Sunday Times noted, "Holloway is brilliant at it, not only in finding his musical equivalents, but in… building a continuous form from numerous small sections, and rediscovering in the process a great deal that tonality is still capable of doing — an expanded, highly flexible tonality, maybe, but still able to harness the dramatic power of decisive harmonic events."
"Long experience with the orchestra has left him formidably fluent: everything sounds clear and right, and the single-movement structure has gripping momentum… Phaeton's incompetence with the chariot – 'the bumpy ride' – leads to such aggravations as the boiling up of the oceans, the devastation of the planet, the scattering of the Zodiac and the disruption of the seasons… Altogether, Phaeton's arrogance is bad news for climate change. But Hardenberger's unbelievable dexterity with his relentlessly challenging part spoke only of deep musical devotion."
Sunday Times
"Anyone's who's been asked 'Dad, can I borrow the car keys?' will know how Apollo felt, and of course his forebodings were justified… There's a rightness about associating the sound of the trumpet with the golden sun, both in respect of its god and his over-ambitious offspring… Phaeton is presented as asking for his privilege again and again, and tension is raised by taking the trumpet part higher and higher in its tessitura."
The Arts Desk
Phaeton's Journey: Son of the Sun follows Holloway's recent concertante work Europa & the Bull, for tuba or euphonium and orchestra, also based on Ovid's retelling of a mythological story.
> Further information on Work: Phaeton's Journey: Son of the Sun
Photo: Charlie Troman

Boosey & Hawkes Composer News