Osvaldo Golijov: UK premiere of Oceana at Barbican
(April 2019)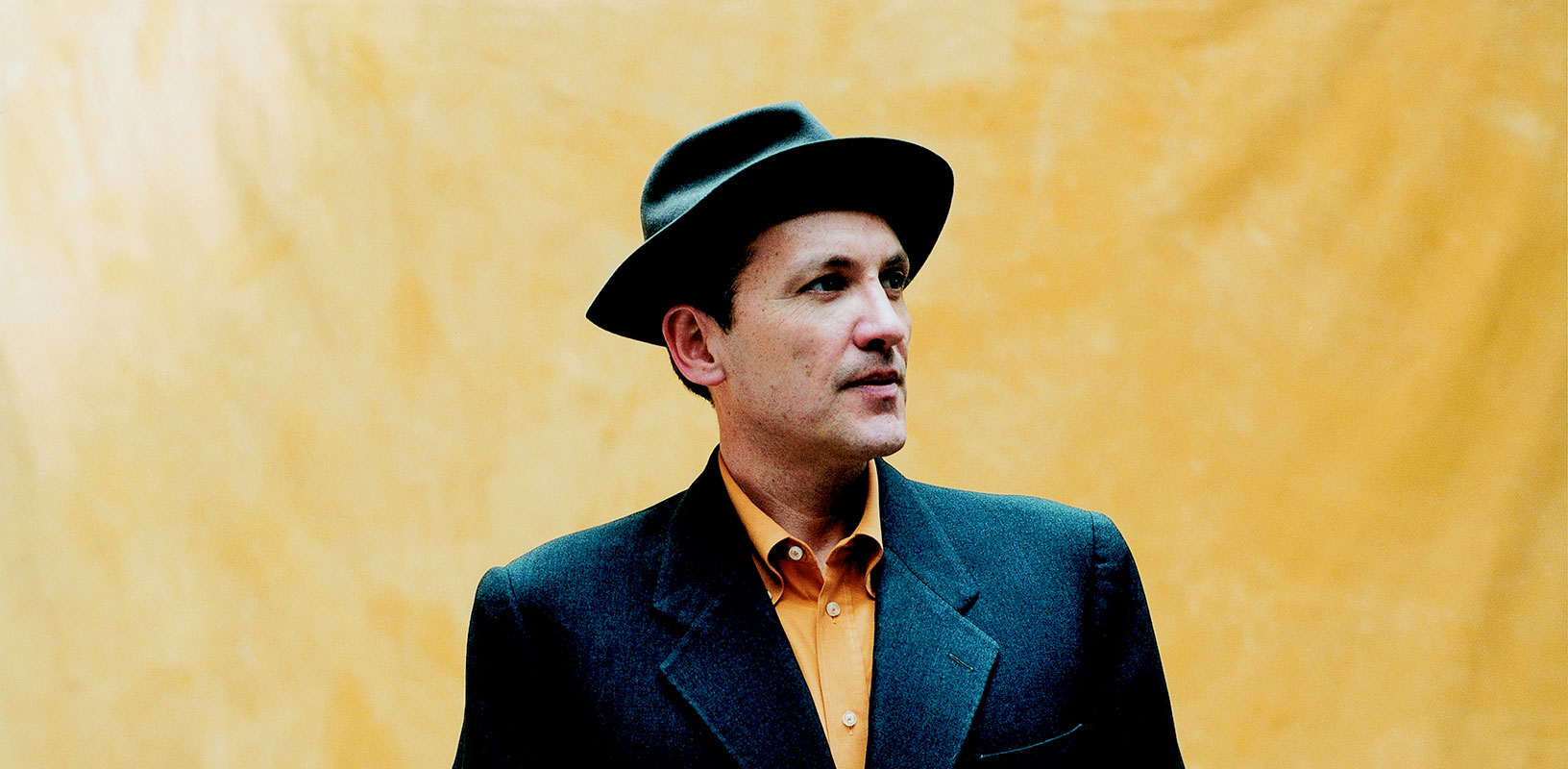 Osvaldo Golijov's cantata Oceana, setting texts by Pablo Neruda, receives its UK premiere at the Barbican in London on 11 May.
The BBC Symphony Orchestra and Chorus present the UK premiere of Osvaldo Golijov's cantata Oceana at the Barbican in London on 11 May, with genre-bending vocalist Nora Fischer and conductor Joana Carneiro. The half-hour work sets a Chilean poem by Pablo Neruda from his collection Cantos Ceremoniales, in which a siren song from the sea goddess is summoned across the waves and reefs, Golijov's setting deconstructing the text further to probe its inner meaning and colours.
Scored for vocalist, boy soprano, double chorus and an exotic orchestra of flutes, percussion, guitars, harp and strings, Oceana is a characteristic Golijov blend of rhythmic energy, sultry melodies and Hispanic inflections. The work is also a response to the intricate counterpoint and self-renewing lyricism of JS Bach: the score was commissioned by the Oregon Bach Festival and premiered there in 1996 under the baton of Helmuth Rilling in a series of new 'Cantatas of the Americas'.
As the composer writes: "Pablo Neruda is a Latin-American Bach, able to transform everything on earth into poetry. My aim in Oceana was, like Bach, to transmute passion into geometry, to transmute water and longing, light and hope, the immensity of South America's nature and pain into pure musical symbols." The seven movements of the work are shared between the vocalist and the choral forces in two 'calls', three 'waves', an aria and a final Chorale of the Reef for double chorus a cappella.
Osvaldo Golijov has described his creative life as being coloured by constant migration. He was born in the Argentine city of La Plata, in a Jewish family that had left Romania for a new life in South America. He studied music in Jerusalem and with George Crumb in the USA, where he has lived and worked since 1986. Oceana is the major work from Golijov's output in the 1990s, in terms of scale and forces, paving the way for his St Mark Passion, the opera Ainadamar, the song-cycle Ayre and cello concerto Azul composed across the following decade. His works offer a unique amalgam of Jewish liturgical and klezmer music, Argentinian tango, European baroque and American minimalism.
Osvaldo Golijov's music is published by Boosey & Hawkes and his works, including Oceana, have been recorded on Deutsche Grammophon. The CD of Ainadamar released in 2006 won two Grammy awards for best contemporary composition and best opera recording. For further information visit www.boosey.com/golijov and www.osvaldogolijov.com.
> Visit the BBC Symphony Orchestra website
The performance is recorded by BBC Radio 3 for broadcast on 20 May on Radio 3 in Concert.
> Further information on Work: Oceana
Photo: Deutsche Grammophon/John Sann

Boosey & Hawkes Composer News