Oscar Bettison Explores Dark Dreams and Weird Magic in Miller Theatre Portrait
(January 2020)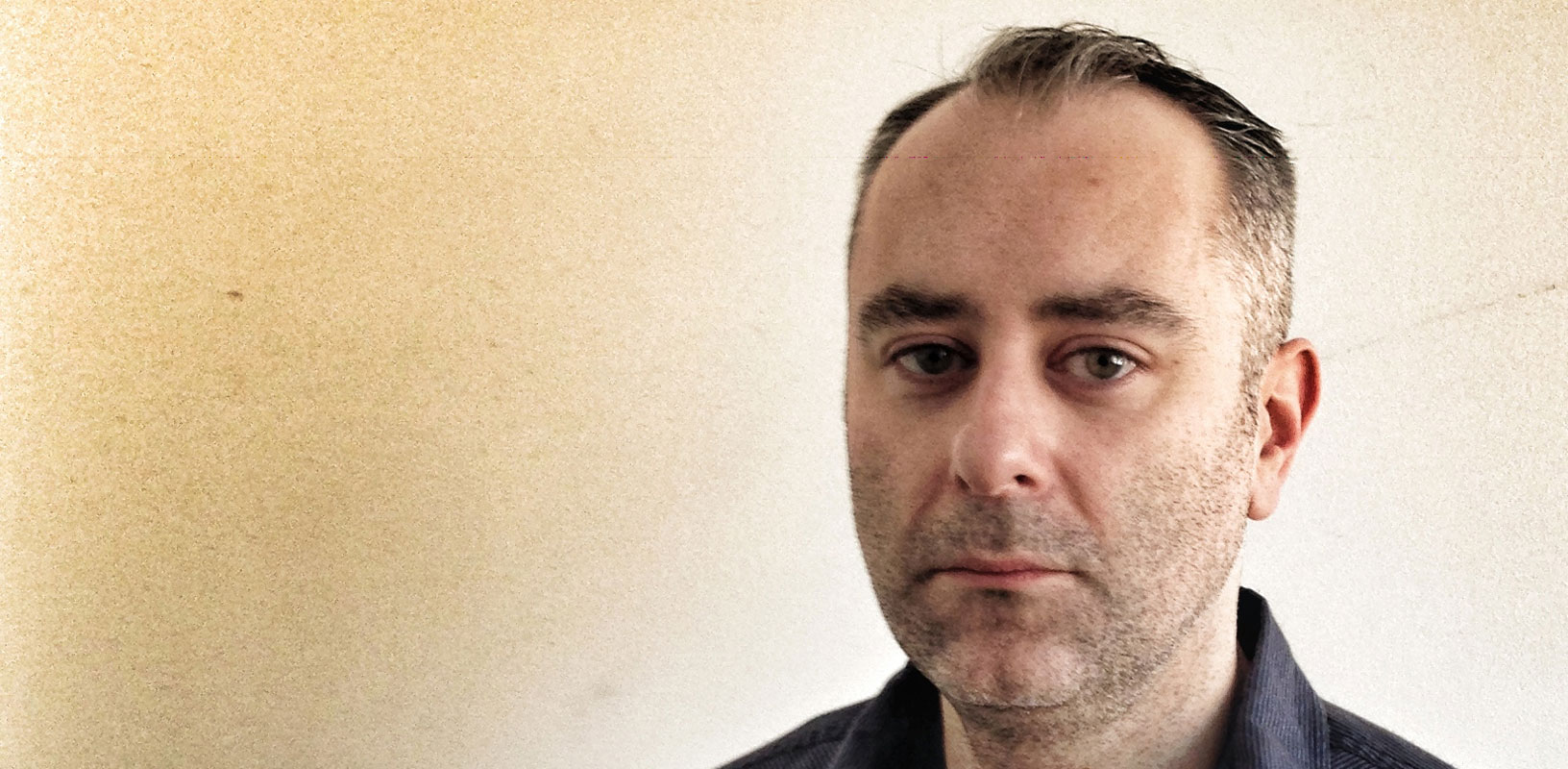 Miller Theatre's Composer Portrait series showcases Oscar Bettison's dark and idiosyncratic musical style on February 20. Alarm Will Sound and Alan Pierson perform Livre des Sauvages and Pale Icons of Night, Bettison's new violin concerto featuring soloist Courtney Orlando.
• An Ideal Pairing: The concert sees Bettison's Pale Icons of Night and Livre des Sauvages share a program for the first time, two pieces that the composer has long seen as companions to one another
• New York Premiere: The performance marks the New York Premiere of the violin concerto, Pale Icons of Night, featuring soloist Courtney Orlando
• Pitch-Perfect Performers: Alan Pierson leads Alarm Will Sound, the ensemble for whom Pale Icons of Night was written and masters of Bettison's virtuosic music
Miller Theatre's acclaimed Composer Portrait series of innovative taste-makers and creators spotlights UK-born, US-based composer Oscar Bettison on February 20. Known for his visceral, uncompromising music that possesses, in John Schaefer's words, a "menacing beauty," Bettison curates a program that pairs companion pieces Pale Icons of Night (2018) and Livre des Sauvages (2012) together for the first time, marking the New York Premiere of the former and showcasing the composer's stylistic range—from dreamlike delicacy to fiery bombast. Alarm Will Sound and conductor Alan Pierson perform this extremely challenging, virtuosic program, featuring violinist Courtney Orlando as soloist in the concerto, Pale Icons of Night.
Bettison's gift for creating innovative sound worlds is showcased in these two major works—each half an hour long—which delve into dark, otherworldly themes of ritual rites and dream states.
In describing his approach to composition, Bettison states:
"I don't like things that are super, super clean. I always like there to be a bit of dirt there. I gravitate towards finding tension in things; that's something that comes naturally to me. I am interested in dream-like states, but maybe they're more nightmarish. Dreams can be very comfortable but they can also be very uncomfortable. I had very vivid dreams when I was a kid that I still remember and a lot of my music is an aural depiction of that."
Bettison first heard Alarm Will Sound perform Livre des Sauvages in 2016; he recalls that they understood the piece immediately, rising to the challenges of a large array of added percussion instruments and the need for extremely cohesive, rhythmic playing. As the composer states, "There is nowhere to hide in that piece, but once you get it together the idea is that it makes an ensemble sound really good and really tight." Each of the piece's three movements takes inspiration from a different pictograph out of Livre des Sauvages, a late 18th / early 19th century book of pseudo-primitive drawings of religious ceremonies that were initially presumed to be drawn by Native Americans, but were later hypothesized to have been created by a German adolescent.
After that 2016 performance of Livre des Sauvages, Bettison wrote his first violin concerto, Pale Icons of Night, in 2018 specifically for Alarm Will Sound and its member, violinist Courtney Orlando. The work depicts contrasting soft and sharp qualities of the night—Bettison explains: "I started thinking about night and how some things become softened, but other things become more apparent at nighttime. So, for me the piece is all about these two different states: this tough, more tangible physical state, and another much softer, dreamlike or somnambulant state."
In Pale Icons of Night, Bettison wrote to Alarm Will Sound's strengths, creating a fabric of exacting rhythmic precision and experimenting with new sonorities—microtones as small as 1/8th tones in the strings, and a variety of exhalations into the mouthpieces of the wind instruments. As he put it: "I wanted to write a piece that really pushed them … Pale Icons couldn't have been written for anyone else."
Although the pieces have never shared a program before, Bettison states that this pairing is exactly how they are meant to be heard, as two sides of the same coin: Pale Icons of Night as more lyrical in character, placing the listener in the obscure haze of a dream, and Livre des Sauvages a raucous, extroverted work. Both pieces are led by violins, with Pale Icons being a true violin concerto and Livre des Sauvages being what Bettison calls "a fake double violin concerto," often sounding as if it will cede control to the violins before the ensemble takes over once more.
Other recent Bettison premieres include several new orchestral works: Remaking A Forest, premiered by the Oregon Symphony and Carlos Kalmar in September 2019, and Light in Ashes, a reimagining of a movement from Bettison's evening-long piece O Death, premiered by the New World Symphony in 2017.
>  Further information on Work: Livre des Sauvages
> Further information on Work: Pale Icons of Night
Photo: Sarah Bettison

Boosey & Hawkes Composer News