New Mackey Orchestral Work Celebrates Michael Tilson Thomas at 75
(January 2019)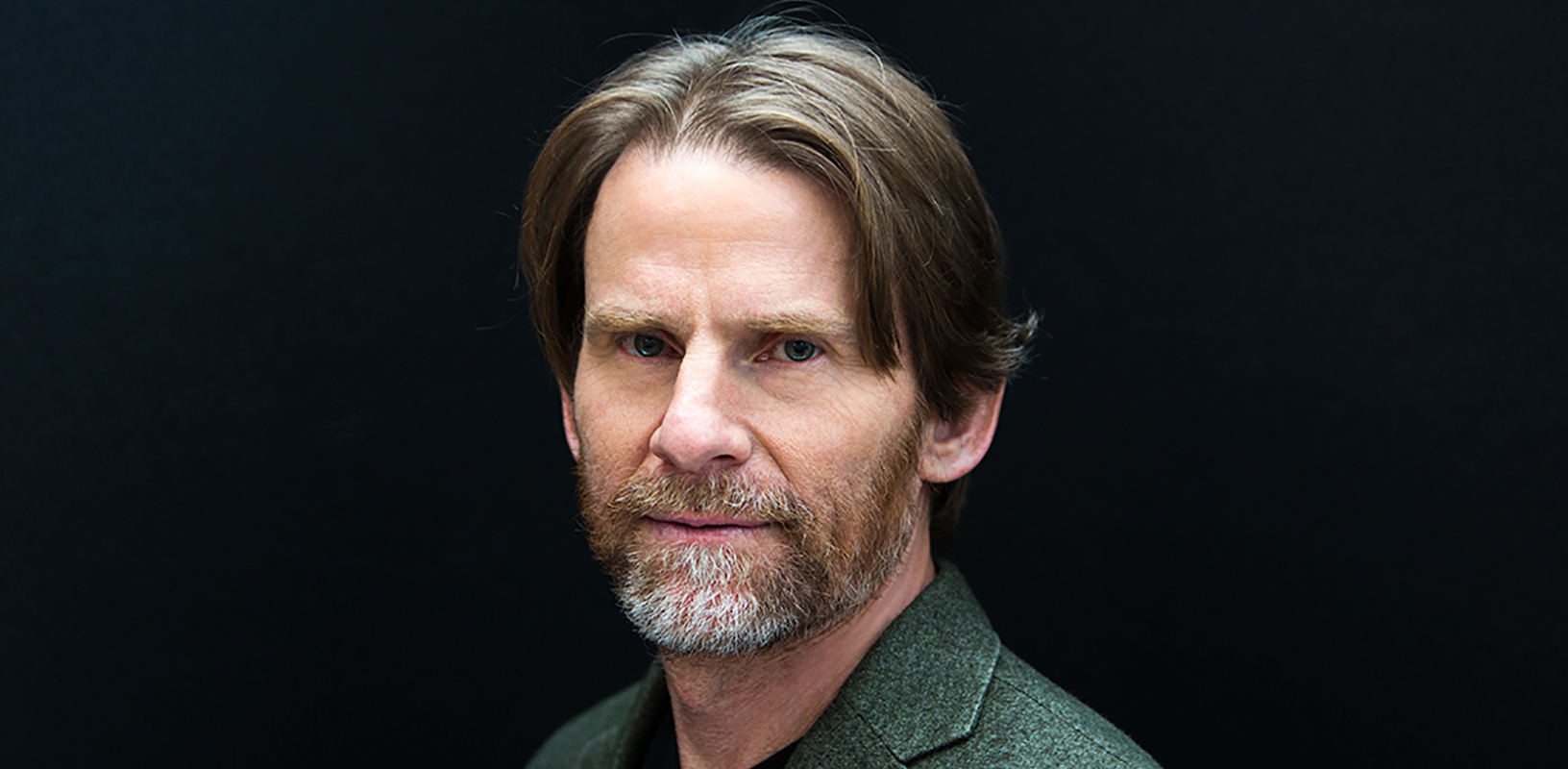 Steven Mackey composes Portals, Scenes and Celebrations in honor of Michael Tilson Thomas's 75th birthday and the conductor's 25th anniversary as music director of the San Francisco Symphony.
On February 7-9, the San Francisco Symphony and Michael Tilson Thomas give the world premiere of Steven Mackey's Portals, Scenes and Celebrations, a celebratory piece commissioned by the orchestra in honor of Michael Tilson Thomas's 75th birthday and his 25th anniversary as music director. Mackey and Tilson Thomas have collaborated closely over the past 25 years; Mackey has written six works for the conductor and his various orchestras, including Lost and Found, Tuck and Roll, Pedal Tones, and Turn the Key.
Portals, Scenes and Celebrations is a colorful, energetic work comprising five contrasting, connected tableaus: "Fanfare/Portal," "Ayre," "Rise," "Sky with Ground," and "Fanfare/Evanescence." Mackey describes the adjoining musical material between scenes as "portals to other dimensions rather than logical consequences."
Mackey gives a window into the collaborative discussion between himself and Tilson Thomas that helped form the new work, which was originally conceived as an "easy" piece:
When Michael Tilson Thomas and I first corresponded about this new work he suggested that the working title be "Easy Piece for Michael" … (and so it was). He quickly qualified that by saying that "easy has many meanings." Other adjectives in that e-mail such as "up tempo, joyous, dazzling" suggested that "easy" could refer to my job rather than to his and the players' so I interpreted "easy" as license to indulge and enjoy my fantasies of lively content and playful continuity and trust my past experiences with MTT and the SFS that their nimble minds and agile hands would make joyous play out of demanding virtuosity.
Portals, Scenes and Celebrations is approximately 15 minutes long and opens the program, which also includes Prokofiev's First Violin Concerto and Tchaikovsky's Fourth Symphony. This is Mackey's first orchestral work since 2014, when he composed Mnemosyne's Pool for the Los Angeles Philharmonic, National Symphony Orchestra, Sydney Symphony Orchestra, and New World Symphony Orchestra. The 40-minute work was premiered on May 29, 2015, by Gustavo Dudamel and the Los Angeles Philharmonic at Walt Disney Concert Hall.
Event Info: Feb 7-9, World premiere of Portals, Scenes and Celebrations; San Francisco Symphony / Michael Tilson Thomas
Looking Ahead: On April 23, Princeton University Concerts presents the world premiere of Mackey's Measuring for chamber ensemble as part of a special program curated by Gustavo Dudamel. The 10-minute new work, written for nine instruments, will be premiered by Ensemble Berlin (musicians of the Berlin Philharmonic). Click here for more information about Dudamel's residency at Princeton University.
> Further information on Work: Portals, Scenes and Celebrations
Photo: Kah Poon

Boosey & Hawkes Composer News