New Chamber Arrangements of Bernstein Classics
(August 2020)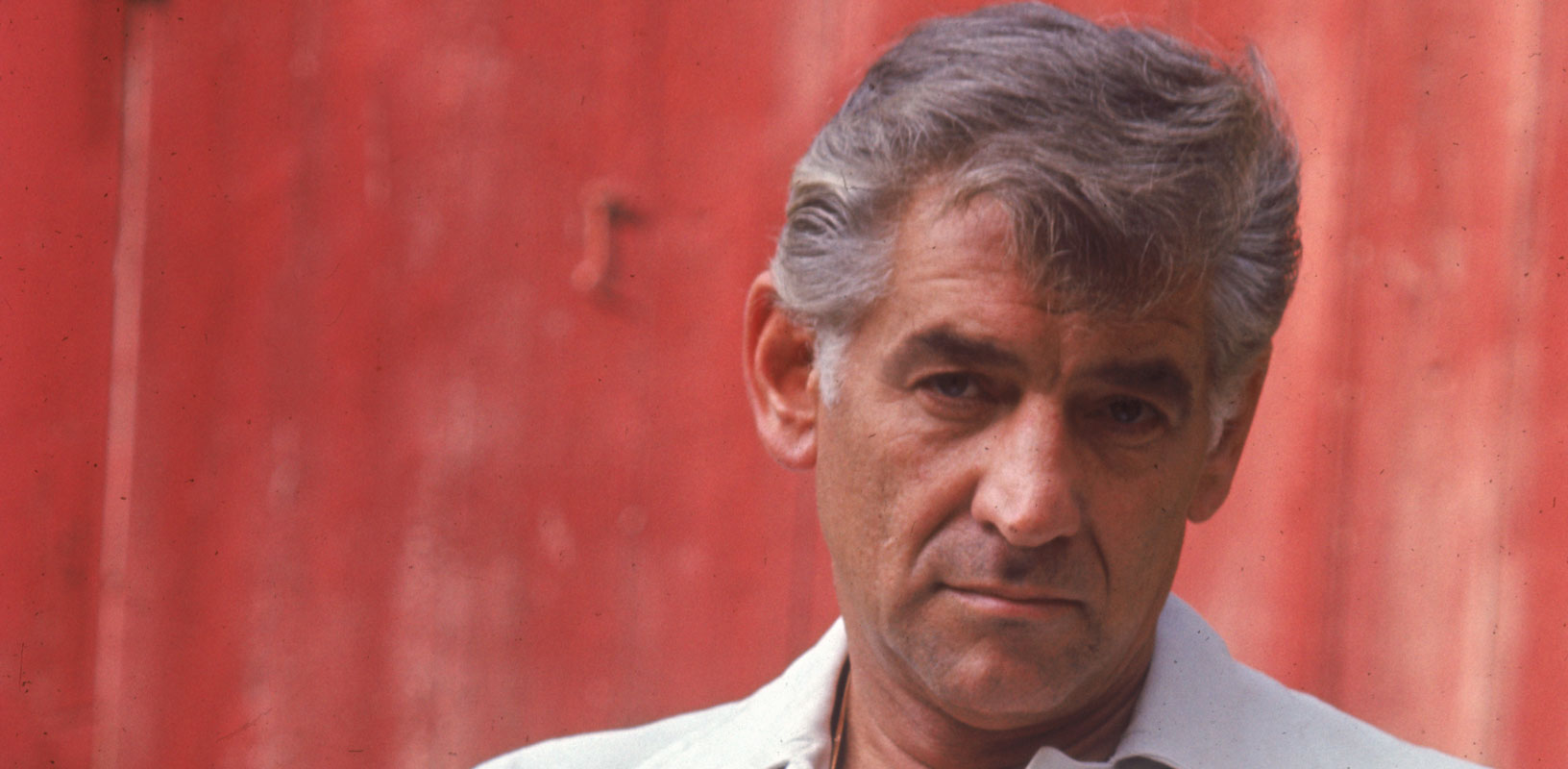 Chamber arrangements of beloved Bernstein classics, including a new edition of the Candide Overture for string orchestra, are now available for socially distanced performances.
In response to distanced performance parameters due to COVID, Boosey & Hawkes has recently published a new string orchestra version of Bernstein concert favorite Overture to Candide, scored for strings with optional harp and timpani. This new arrangement by Garth Sunderland is well paired with other strings-only works, such as Bernstein's Serenade for violin, harp, percussion, and strings, or another newly available edition, West Side Story Suite for violin and strings, an arrangement by Paul Bateman for violinist Daniel Hope that has been enthusiastically received in performances across Germany.
Read below for more details on the new arrangement of the Candide Overture, along with other recent chamber arrangements of concert and stage works by Leonard Bernstein.
> Subscribe to the newly launched digital edition of Prelude, Fugue, and Riffs, the official newsletter of the Leonard Bernstein Office, to stay up to date with Bernstein-related news.
> Explore a complete list of Bernstein works for socially distanced performances.
Overture to Candide
String orchestra version
(1956, arr. 2020, Sunderland) | Duration: 4'
This brightly energetic, whirlwind of a concert opener is available in a new arrangement that showcases the virtuosity and lyrical power of the strings section, amplified by optional timpani and harp.
Scoring  strings, traps, harp (opt), timp (opt)
Fancy Free
Chamber version for 18 players
(1944, arr. 2018, Sunderland) | Duration: 27'
Bernstein's music for the ballet by Jerome Robbins fuses Latin rhythms, jazz, and symphonic forces to narrate a story of three sailors on shore leave in New York City.
Scoring  1(=picc).1.2.2(II=cbn)—2.1.1.0—timp—traps—pno(=cel)—strings
Dybbuk
Chamber version for 23 players
(1974, arr. 2018, Sunderland) | Duration: 47'
Bernstein and Robbin's third ballet is based on S. Ansky's play, "The Dybbuk," drawing on Jewish folklore. Jack Gottlieb describes the score: "Motivic manipulations, counterpoint and orchestration coalesce into a singular and original sound filled with heat and logic, passion and calculation. The sensibility is not American sounding. Instead the composer integrates both the folk-song idiom and the Talmudic deliberations of his Eastern European forebears."
Scoring  1(=picc).1(=corA).2.bcl.1(=cbn)—1.2.1.0—perc—pno—hp— strings
Anniversaries
Arranged for orchestra
(arr. Sunderland) | Duration: 15'
Originally written for piano, Bernstein's "anniversary" pieces were dedicated to different friends, such as Aaron Copland and Serge Koussevitzky. This suite comprises orchestral arrangements of this collection of musical tributes.
Scoring  2(I,II=picc).2(II=corA).2(I=Ebcl,II=bcl).2(II=dbn)—2.2.2(2=btbn).0—timp.perc(2)—pft—strings
Photo: Alfred Eisenstaedt

Boosey & Hawkes Composer News