Mark Simpson Violin Concerto Receives US Premiere
(December 2021)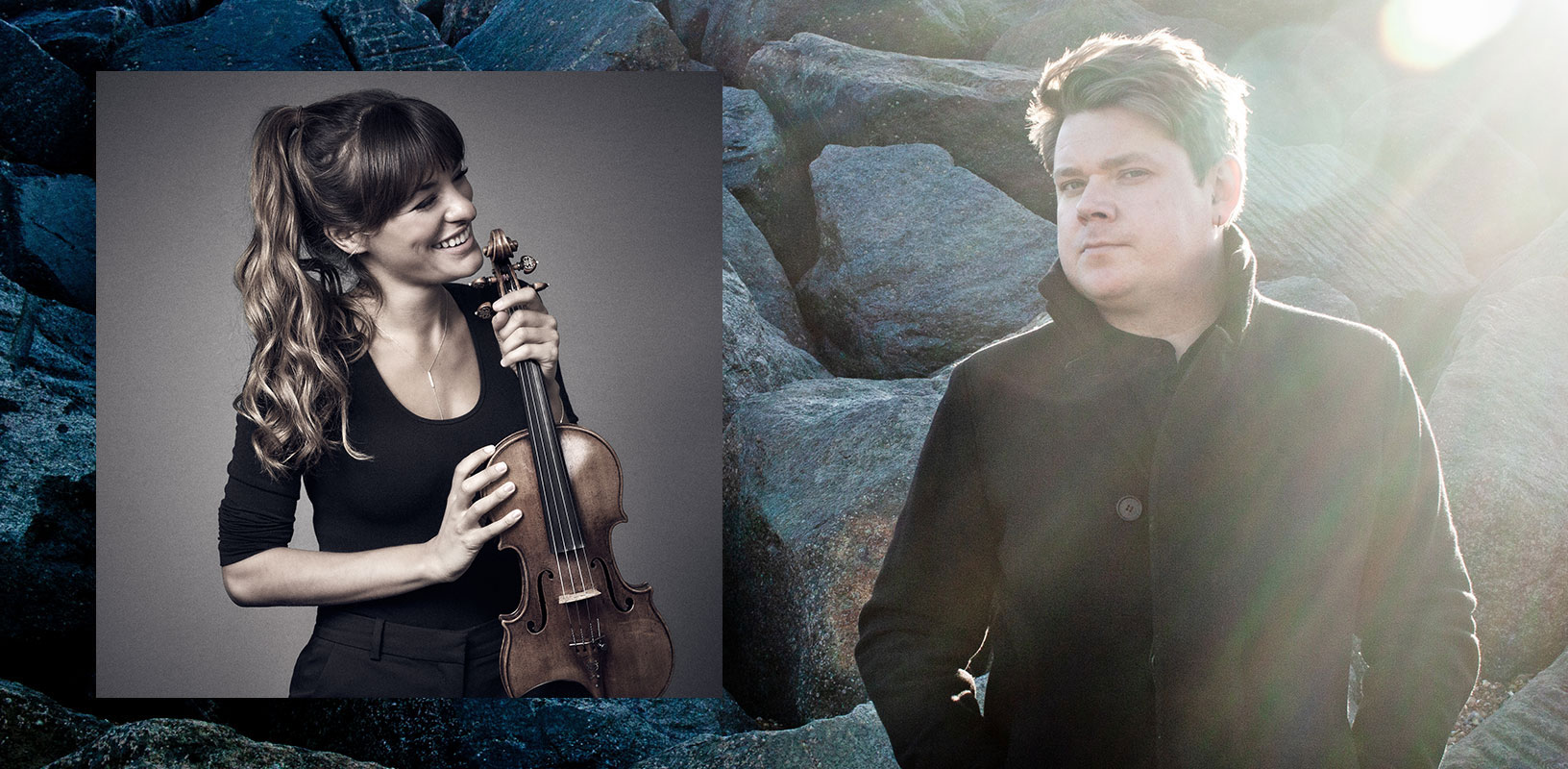 Following a brilliantly received world premiere in London, Mark Simpson's new Violin Concerto for Nicola Benedetti is given its US premiere in January with the Cincinnati Symphony Orchestra and conductor Louis Langrée.
On January 14-15, 2022, Mark Simpson's Violin Concerto receives its US premiere with soloist Nicola Benedetti, the Cincinnati Symphony Orchestra, and conductor Louis Langrée, following a widely acclaimed digital premiere and world concert premiere with the London Symphony Orchestra.
The Scotsman exclaims: "This is a full-on, big-hearted concerto … there's hardly a moment where Simpson's writing does not seem like a delirious outpouring of multiple passions."
Simpson explains how the electrifying work is a product of our times: "I started my Violin Concerto just before the UK's first COVID lockdown in March 2020 and my initial musical ideas were hopeful, singing, full of life. As the pandemic worsened, I quickly realized that it was impossible to 'carry on as normal' and the work would need to explore a different set of responses."
The concerto is approximately 38 minutes, cast in five movements that traverse from introverted reflection to raucous ecstasy. The Times writes: "Opening with a lament in B flat minor, darkness lurks throughout. Nevertheless, this is not sombre music. It's full of rogue fireworks, firing off at all angles to create a brilliant, exhilarating, unexpected display."
> View an excerpt from the world premiere stream
It is a well-matched partnership between composer and performer: The virtuosic work was written for star violinist Nicola Benedetti, who Simpson recalls moved him to tears with a performance of Brahms's Violin Concerto. Benedetti likewise expressed her admiration for the composer, stating: "I have known and loved Mark since I first met him at the BBC Young Musician all those years ago. He is a unique musician and person, and I'm deeply honored he chose to write a concerto for me to play. I've been already moved by this experience, and will continue to be. I only hope I can do some justice to this magnificent work."
> Watch this interview with Simpson and Benedetti about the concerto
The widespread critical acclaim unanimously remark on the explosive charisma of the work. The Financial Times writes: "The concerto is a veritable pentathlon for the violin, testing speed, agility, concentration and stamina, all without a break ... There is a big, traditional violin concerto at root here, as Simpson exults in virtuosity and a glittering orchestral background … this is a concerto that will blow the mind."
More worldwide performances in 2022 and 2023 will be announced shortly.
Concert Information
Friday, January 14 at 11AM ET
Saturday, January 15 at 7:30pm ET
Saturday, January 8pm ET
Music Hall
Cincinnati Symphony Orchestra
Louis Langrée, conductor
Nicola Benedetti, violin
Richard STRAUSS Der Rosenkavalier Suite
Maurice RAVEL La Valse
Mark SIMPSON Violin Concerto [U.S. Premiere, CSO Co-commission]
> Further information on Work: Violin Concerto

Boosey & Hawkes Composer News