Mark-Anthony Turnage: Hibiki European premiere at the Proms
(August 2017)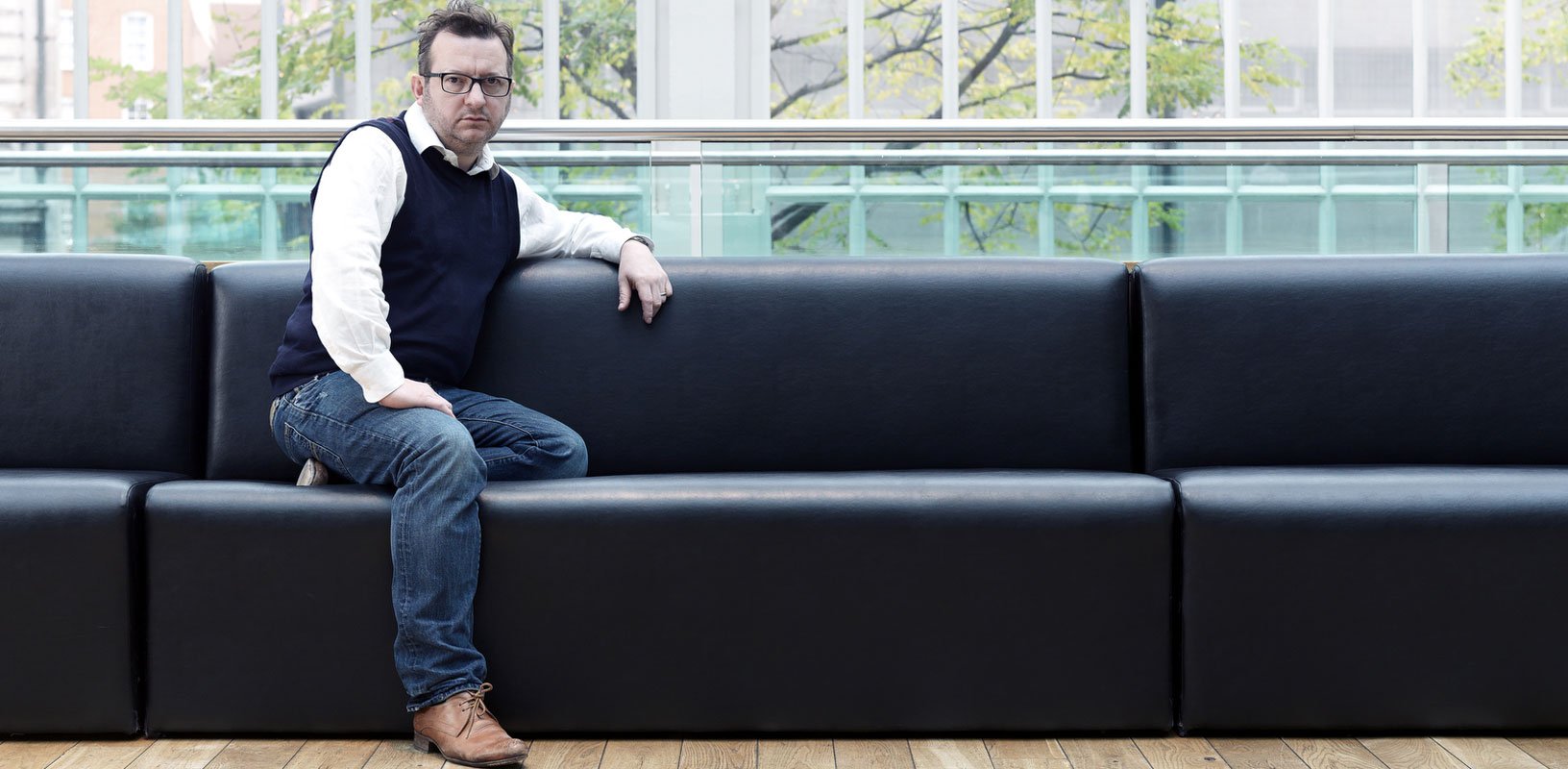 Turnage's Hibiki for soloists, children's choir and orchestra, commissioned by Suntory Hall in Tokyo, receives its first European performance at the BBC Proms on 14 August, conducted by Kazushi Ono.
The BBC Proms plays host to the European premiere of Mark-Anthony Turnage's Hibiki, his recent large-scale work for voices and orchestra, on 14 August at the Royal Albert Hall in London. The 50-minute score combines an extrovert central dance with a sequence of six threnodies offering consolation to Japan after war, earthquake and tsunami. Kazushi Ono is conductor, as at the Tokyo premiere last November at Suntory Hall which commissioned Hibiki, joined by vocal soloists Sally Matthews and Mihoko Fujimura, the young voices of the Finchley Childrens Music Group and New London Children's Choir and the BBC Symphony Orchestra.

Hibiki is a rich word in Japanese, with multiple meanings including 'beautiful sound', 'resonance' or 'echo'. This prompted Turnage's work not only to celebrate the 30th anniversary of Suntory Hall but also to reflect on the human reverberations of the Tohoku earthquake six years ago and the resulting tsunami and radioactive catastrophe – together one of the most devastating natural disasters in recent history.

After two orchestral movements depicting the earthquake hit prefectures of Iwate and Miyagi on the northeast of Honshu Island, the third movement is a duet for the two soloists, setting So Sakon's poem Hashitte iru "running through the sea of fire". Children's voices join the soprano soloist for Kira Kira Hikaru, familiar in English as Twinkle, Twinkle, Little Star, offering assurance through the night hours. This is followed by the extrovert Suntory Dance, in contrast to the threnodies that surround it. On the Water's Surface is a memorial farewell beneath the stars, setting for mezzo soloist a section of the classic Japanese poem The Love Suicides at Sonezaki by Chikamatsu Monzaemon. The closing threnody Fukushima brings a prayer-like chanting by the children's choir of the name of the prefecture hit by tsunami and radiation.

The 2017/18 season includes further performances of Turnage's Passchendaele, an orchestral commemoration for the centenary of the terrible iconic World War I battle, with the Brussels Philharmonic under Stéphane Denève in Belgium and on tour to Austria and the UK including Cadogan Hall in London on 8 November. New works include a double violin concerto, Shadow Walker for Vadim Repin, Daniel Hope and the Borusan Istanbul Philharmonic Orchestra under Sascha Goetzel, touring in October to Essen, Ljubljana, Vienna and Zürich. Turnage's operatic adaptation of Neil Gaiman's Coraline is premiered by The Royal Opera at the Barbican Theatre in March 2018.
> Further information on Work: HIBIKI
Photo: Philip Gatward

Boosey & Hawkes Composer News