Live Online Score Reading of The Rite of Spring
(April 2020)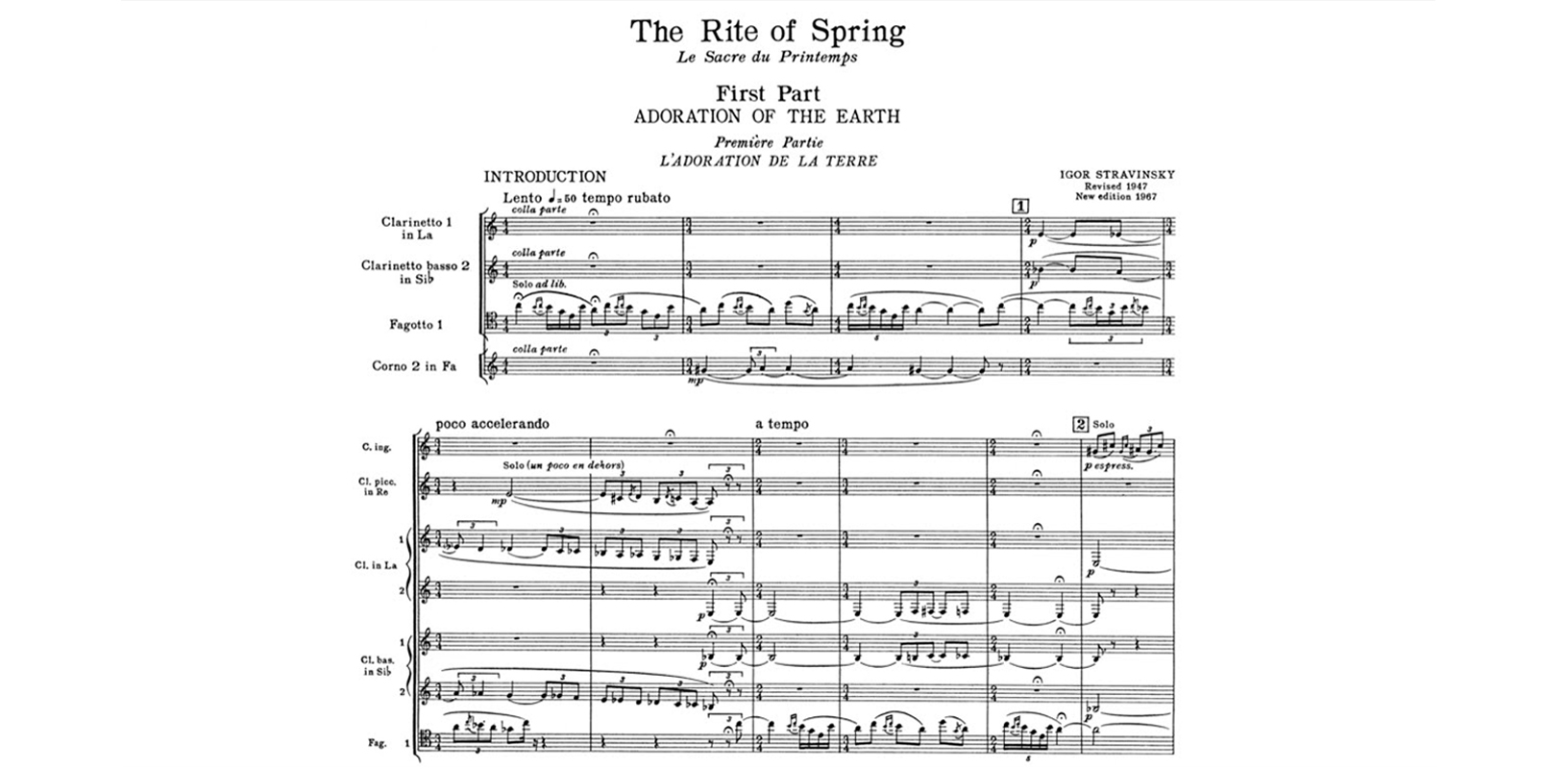 Last March, Boosey & Hawkes presented a live score reading of Stravinsky's Rite of Spring on its YouTube channel, featuring real-time commentary from world-renowned composers and conductors.
With concert halls and music institutions around the world closed due to the global COVID-19 health crisis, Boosey & Hawkes has begun presenting live online score readings via its YouTube channel, offering music lovers, students, performers, and scholars an opportunity to share in a rigorous musical experience around its classic orchestral scores.
The series kicked off on March 30 with Stravinsky's iconic Rite of Spring, featuring the official publisher's score synchronized to a recording by The Cleveland Orchestra and Lorin Maazel. The event featured commentary from world-renowned conductors and composers in the accompanying Live Chat: conductors Marin Alsop, Teddy Abrams, Christopher Rountree, Christian Reif, Paolo Bortolameolli, Eric Jacobsen, and Francesco Lecce-Chong; as well as composers David T. Little and Sean Shepherd.
During the Live Chat discussion, the guest commentators offered valuable insights into the score, debated conducting patterns, answered questions from the public, and shared amusing anecdotes. The Rite of Spring score reading and commentary was also covered in The New York Times.
Boosey's Rite of Spring score video can be watched with Live Chat replay here:
https://www.youtube.com/watch?v=0XyTWt82XQM
(Click the button in the top right corner of the screen to view the Live Chat replay on desktop.)
Watch Boosey's series of score videos here, featuring several classic works from the catalog: https://www.youtube.com/playlist?list=PLUr1r_wAANZGIh64QnTvQUtx84SAOvaE0
Subscribe to the Boosey & Hawkes YouTube channel to see all our new video releases each month, and stay tuned for the next live score reading, details to be announced shortly.
> Further information on Work: The Rite of Spring

Boosey & Hawkes Composer News