Lera Auerbach: new symphonies in Nuremberg and Kaunas
(September 2022)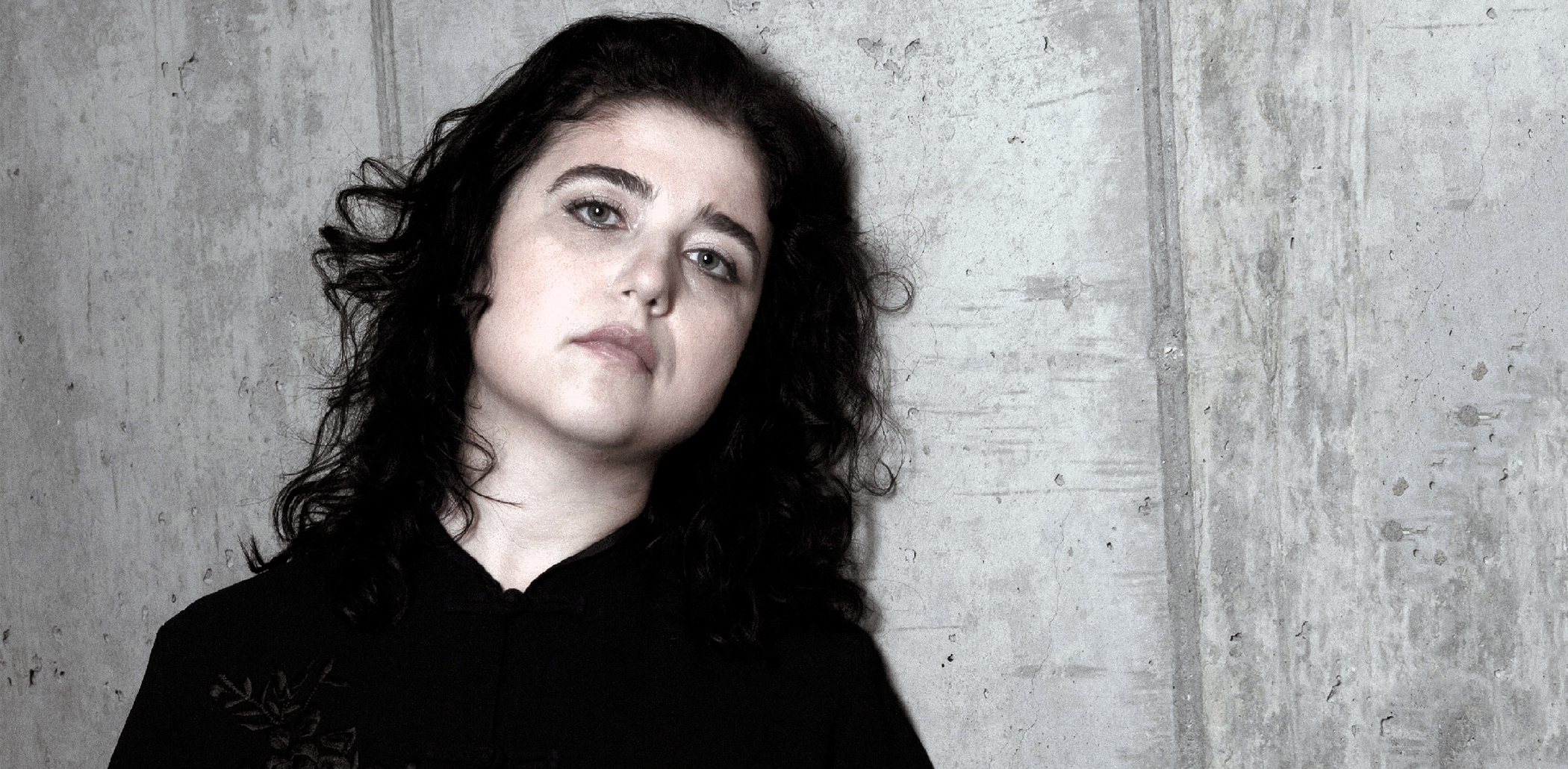 Two new symphonies by Lera Auerbach are premiered this autumn: No.5 inspired by Milton's Paradise Lost, and No.6 celebrating the remarkable wartime humanitarian Chiune Sugihara.
This autumn brings the world premiere of two Lera Auerbach symphonies composed during the COVID lockdown. The Nuremberg State Philharmonic presents the world premiere of Symphony No.5 'Paradise Lost', which extends the Milton and Genesis theme explored by the composer in recent years. Joana Mallwitz conducts the first performance of the 40-minute work at the Meistersingerhalle in Nuremberg on 15 October.
Auerbach explains how "the title Paradise Lost is borrowed from Milton's immortal poetic masterpiece. At the heart of the symphony are two large parts: Eve's Lament and Adam's Lament. In a subtle, highly subjective way, it invites the listener to reflect on different perspectives. I leave it to them to decide whether and how this symphony relates to the upheavals of our time." Eve's Lament has been performed widely as a standalone orchestral work in recent years, following its first performances under the baton of Marin Alsop in Vienna and Baltimore in 2019.
Auerbach's Symphony No.6 'Vessels of Light' is unveiled in Lithuania on 5 November by cellist Kristina Reiko Cooper and the Kaunas State Orchestra and Choir under Constantine Orbelian, as part of the city's Cultural Capital of Europe celebrations. Further performances are planned internationally over coming years, honouring the Japanese humanitarian Chiune Sugihara, including at Carnegie Hall in New York on 19 April 2023, by the Dresden Philharmonic on 11 November 2023 and by the Leipzig Gewandhaus Orchestra in January 2024. Kristina Reiko Cooper is married to one of the descendants of 6000 Jews whose lives were saved by travel visas issued by Sugihara when vice-consul in Lithuania during World War II.
Lera Auerbach describes how "in Symphony No. 6, commissioned by Yad Vashem - The World Holocaust Remembrance Center, I wanted to weave together the many voices of the Jewish people, people whose lives were destroyed by Hitler's and Stalin's regimes but who persevered and carried a world of mystical beauty and quiet strength with them on their journeys; people whose voices carried great clarity, not by shouting, but by whispering.
"During my research for this project, I read thousands of texts: Poems and memoirs from the Holocaust, materials on the history of Chiune Sugihara and other heroes who took enormous risks to save others, the stories of the survivors as well as those who perished. I chose Yiddish as the language for the text of this symphony - as a tribute to this beautiful language. So many Jews were murdered by Hitler and Stalin that their language itself suffered - it lost too many people. But the Yiddish language has survived, just as the history of the Jewish people continues despite pogroms, despite the Holocaust, anti-Semitism and terrorism. The spirit of the Jewish people has never been broken. On the contrary - the voices of the Jews are as strong and diverse today as ever, providing the world with musicians and artists, philosophers and scientists. And - as they always have - with poets.
"To celebrate and honour their unbroken spirit, courage and strength, and in memory of the Japanese diplomat Chiune Sugihara, who risked everything to save thousands of Jews, I have applied ancient Japanese kintsugi to the form of this symphony. Kintsugi is a 15th-century technique of repairing broken pottery by filling the cracks between the pieces with gold. Instead of hiding repairs, they highlighted them and made the objects more beautiful and precious than before to celebrate their history and uniqueness. The philosophy behind this expressive art technique can also be fundamentally applied to our lives."
> Visit the Sugihara Symphony website
Lera Auerbach has recently been touring as pianist with violinist Hilary Hahn in a programme combining works by Prokofieff and Auerbach including her recent fourth violin sonata Fractured Dreams. The concert was performed at the Pierre Boulez Saal in Berlin and the Wigmore Hall in London. Gautier Capuçon travels with Auerbach's recent cello concerto Diary of a Madman for a performance with the Borusan Istanbul Philharmonic Orchestra under Sascha Goetzel on 8 December.
> Further information on Work: Symphony No. 6 'Vessels of Light'
Photo: N Feller

Boosey & Hawkes Composer News