Johannes Moser Premieres Holloway Cello Concerto with Oregon Symphony
(December 2021)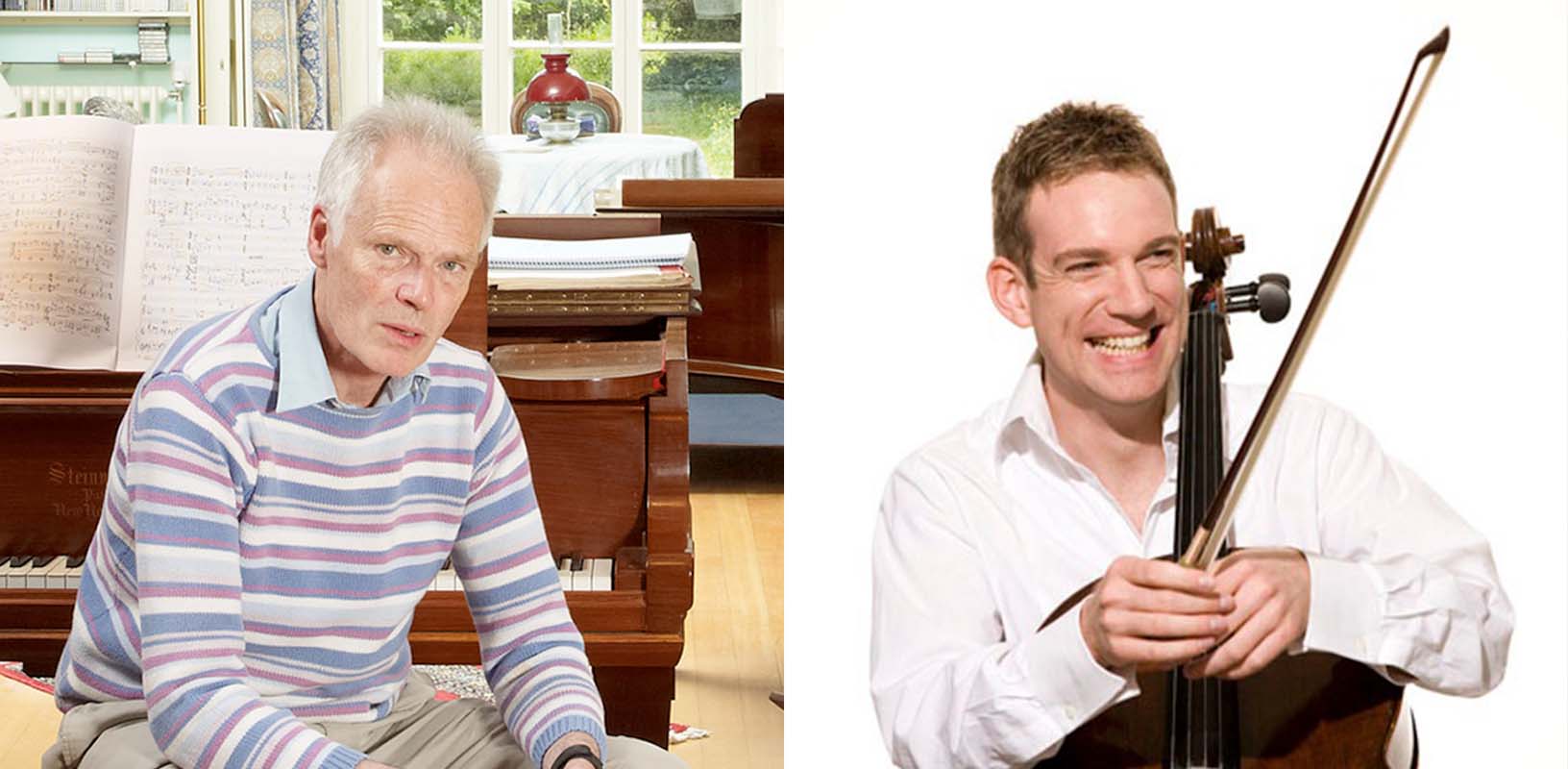 In January, cellist Johannes Moser joins the Oregon Symphony and guest conductor Eun Sun Kim for the world premiere of Robin Holloway's new cello concerto.
On January 28-31, cellist Johannes Moser—an acclaimed and energetic champion of new music who has taken on works by Deutsch, van der Aa, and Chapela—gives the world premiere of Robin Holloway's Concerto for Violoncello & Orchestra, op. 133 with the Oregon Symphony, led by guest conductor Eun Sun Kim. The work was commissioned by Oregon Symphony to be premiered by Moser on the cellist's final concert as the orchestra's artist-in-residence.
The concert is being performed at the Arlene Schnitzer Concert Hall in Portland, Oregon on January 29, 30 and 31, 2022 and at Smith Auditorium on the Willamette University campus in Salem on January 28, 2022.
> January 28-31: Robin Holloway, Concerto for Violoncello & Orchestra (World Premiere)
Composer Robin Holloway's vast catalog includes 18 concertos written for a wide range of instruments—including violin, horn, tuba, organ, clarinet, harp, and double bass—as well as five concertos for orchestra. And yet, over the course of his long, distinguished career, this new work debuting in Oregon this January is Holloway's first concerto for the cello—something the composer says he has long wanted to write.
Holloway describes his approach to writing a work for Johannes Moser: "I'd greatly admired Johannes's performance of the Elgar concerto with its wide range of intonations and moods, from plangent elegy to mercurial quicksilver: I tried to get something of this volatility into my own."
> Watch Johannes Moser open the score for the first time.
The concerto, which lasts approximately 20 minutes, is written in four movements, played without break. Holloway explains that each movement "contains several distinct characters and moods, almost as though personages in a non-existent story."
Johannes Moser describes the new concerto:
"Robin Holloway has created a cosmos of different characters, moods, creatures and protagonists to be inhabited by the cello spirit. All of these different themes interact with different parts of the orchestra, as if they all bring their own mystical environments with them. A highly evocative work that I can't wait to bring to life for the first time with the Oregon Symphony under Eun Sun Kim."
Concert Information
Oregon Symphony
orsymphony.org
503-228-1353
Smith Auditorium, Willamette University (Salem)
Friday, January 28, 2022 at 7:30pm PT
Arlene Schnitzer Concert Hall (Portland)
Saturday, January 29, 2022 at 7:30pm PT
Sunday, January 30, 2022 at 2pm PT
Monday, January 31, 2022 at 7:30pm PT
Oregon Symphony
Eun Sun Kim, conductor
Johannes Moser, cello
PAUL DUKAS The Sorcerer's Apprentice
ROBIN HOLLOWAY Cello Concerto (World premiere)
NIKOLAI RIMSKY-KORSAKOV Scheherazade
> Further information on Work: Concerto for Violoncello & Orchestra

Boosey & Hawkes Composer News