HK Gruber: first performances of Short Stories from the Vienna Woods
(February 2020)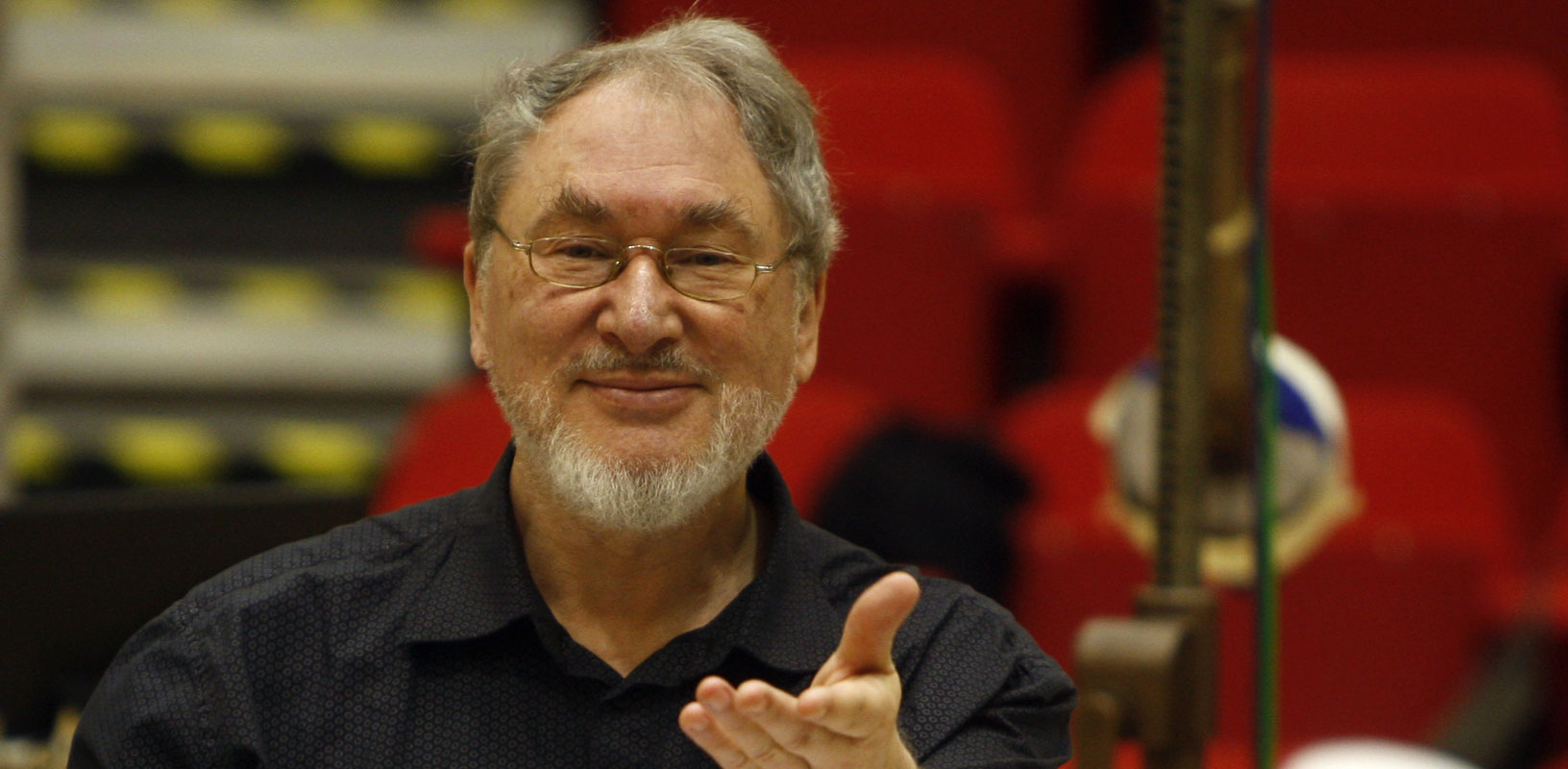 Andris Nelsons unveils HK Gruber's new Short Stories from the Vienna Woods in Leipzig, Boston and New York, offering symphonic highlights from the composer's acclaimed opera from 2014.
HK Gruber's new symphonic suite Short Stories from the Vienna Woods, drawing upon his opera Tales from the Vienna Woods, is premiered in Leipzig on 26 March within his residency with the Gewandhaus Orchestra. Andris Nelsons, who has in recent years conducted Gruber's Aerial and Busking, is on the rostrum and directs first US performances with the Boston Symphony Orchestra on 2-4 April followed by a trip to Carnegie Hall in New York on 14 April.
The new 30-minute orchestral score, cast in seven movements, is assembled to stand as a symphonic sequence without mirroring the opera's narrative. Short Stories opens with the Song from the Wachau and embraces Splintered Waltzes, the Nachspiel set of chorale variations, the Prayer and a final Polka infernale.
Based on Ödön von Horváth's classic play observing the disintegrated Viennese society of the late-1920s, Gruber's opera has enjoyed stagings at the Bregenz Festival, the Theater an der Wien, the Komische Oper in Berlin and the Theater Hagen. Blending echoes of Berg and Weill with Gruber's unique sense of irony, Tales from the Vienna Woods was lauded as a summatory work in the composer's output. Reviewing the opera's premiere, the Suddeutsche Zeitung described how "the piece goes straight to the heart… superb craftsmanship.... Out of the 'Beautiful Blue Danube' Gruber fashions a dance on the edge of the abyss, full of lust and greed..."
As part of his travels to North America in April, Gruber conducts the US premiere of Northwind Pictures, the suite from his 2005 opera Der Herr Nordwind, with the New World Symphony in Miami.
> Further information on Work: Short Stories from the Vienna Woods
Photo: Jon Super

Boosey & Hawkes Composer News