Grace-Evangeline Mason: The Imagined Forest premiere at the BBC Proms
(August 2021)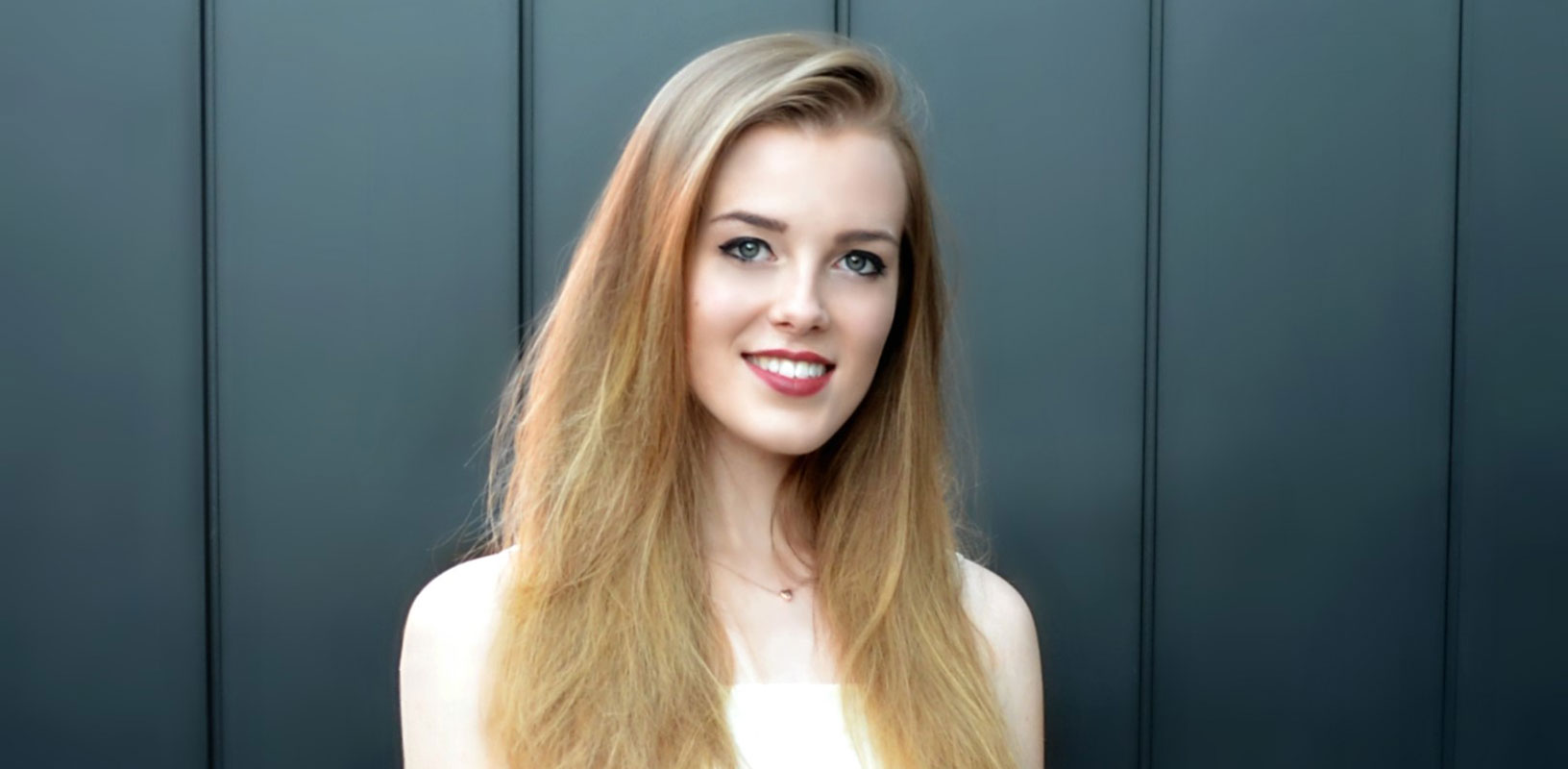 The BBC Proms in London plays host to the first premiere by Grace-Evangeline Mason under her new publishing agreement with Boosey & Hawkes. The Royal Liverpool Philharmonic Orchestra performs The Imagined Forest on 5 September conducted by Domingo Hindoyan.
Grace-Evangeline Mason, the young British composer who recently signed a publishing contract with Boosey & Hawkes, has her first premiere under the new contract at the BBC Proms on 5 September. The Imagined Forest is performed at the Royal Albert Hall in London by the Royal Liverpool Philharmonic Orchestra under its new Chief Conductor Domingo Hindoyan. The 11-minute work, commissioned by BBC Radio 3 and the Royal Liverpool Philharmonic Orchestra, can be heard broadcast live from the BBC Proms and on iPlayer.
Mason's new piece is inspired by the work of Clare Celeste Börsch, a Berlin-based artist who uses collage techniques to build imagined worlds filled with foliage and fauna. Bringing together thousands of delicate hand cut paper images, she creates intricate and immersive spaces to transform ordinary rooms into magical forests.
The 26-year-old composer describes her new score as "a fantastical journey through a space that appears to be a familiar impression of nature, but simultaneously somewhere entirely unknown. The forest, a place rooted in fairy tales, fantasy and folklore, often represents areas of refuge, danger, transformation, and adventure. Recognising the forest as an ethereal and intangible entity, the piece seeks to momentarily transport the listener somewhere intimate and yet, surreal."
"The music follows a voyage through the forest with moments of florid energy marked by tumbling, intervallic passages enacting the liveliness of nature itself, contrasted with large interludes of static stillness embodying expansive clearings. Both music and art are fascinating in that countless people can all be experiencing the same work at once and yet, through the lens of their own influence, encounter a completely different artwork. This piece is therefore not a prescriptive experience but is instead a fictional journey into the forest of your own imagination."
Following its BBC Proms premiere, the Royal Liverpool Philharmonic Orchestra has programmed a further performance of The Imagined Forest on 24 February 2022 in Liverpool's Philharmonic Hall. This is one of a series of new Mason works performed by the RLPO and its ensembles this season.
About Grace-Evangeline Mason (b.1994)
Winner of the BBC Young Composer of the Year in 2013 and the Royal Philharmonic Society Composition Prize in 2018, Grace-Evangeline Mason studied at the Royal Northern College of Music and Oxford University and is currently completing her Doctoral studies at the Royal Academy of Music in London alongside her composing career. Her works include the chamber opera The Yellow Wallpaper (2016), the ensemble score Upon Weightless Wings (2018), the string trio Into the Abyss, I throw Roses (2018), and the wind and string octet My thoughts fly in at your window (2020).
Mason's output embraces operatic, orchestral, chamber, choral and electronic works, which have travelled widely both in the UK and internationally, including performances in European countries, the USA, Canada, Japan and South Africa. She creates ethereal sonic landscapes often inspired by art, poetry and literature to take a listener on a narrative journey. She describes how "I always feel I'm chasing an elusive soundworld, and with each piece I'm getting a bit closer to capturing it".
> Grace-Evangeline Mason at Boosey & Hawkes
> Grace-Evangeline Mason's website
> Further information on Work: The Imagined Forest
Photo: Mark Mason

Boosey & Hawkes Composer News