Fall Performance Highlights in the US
(July 2021)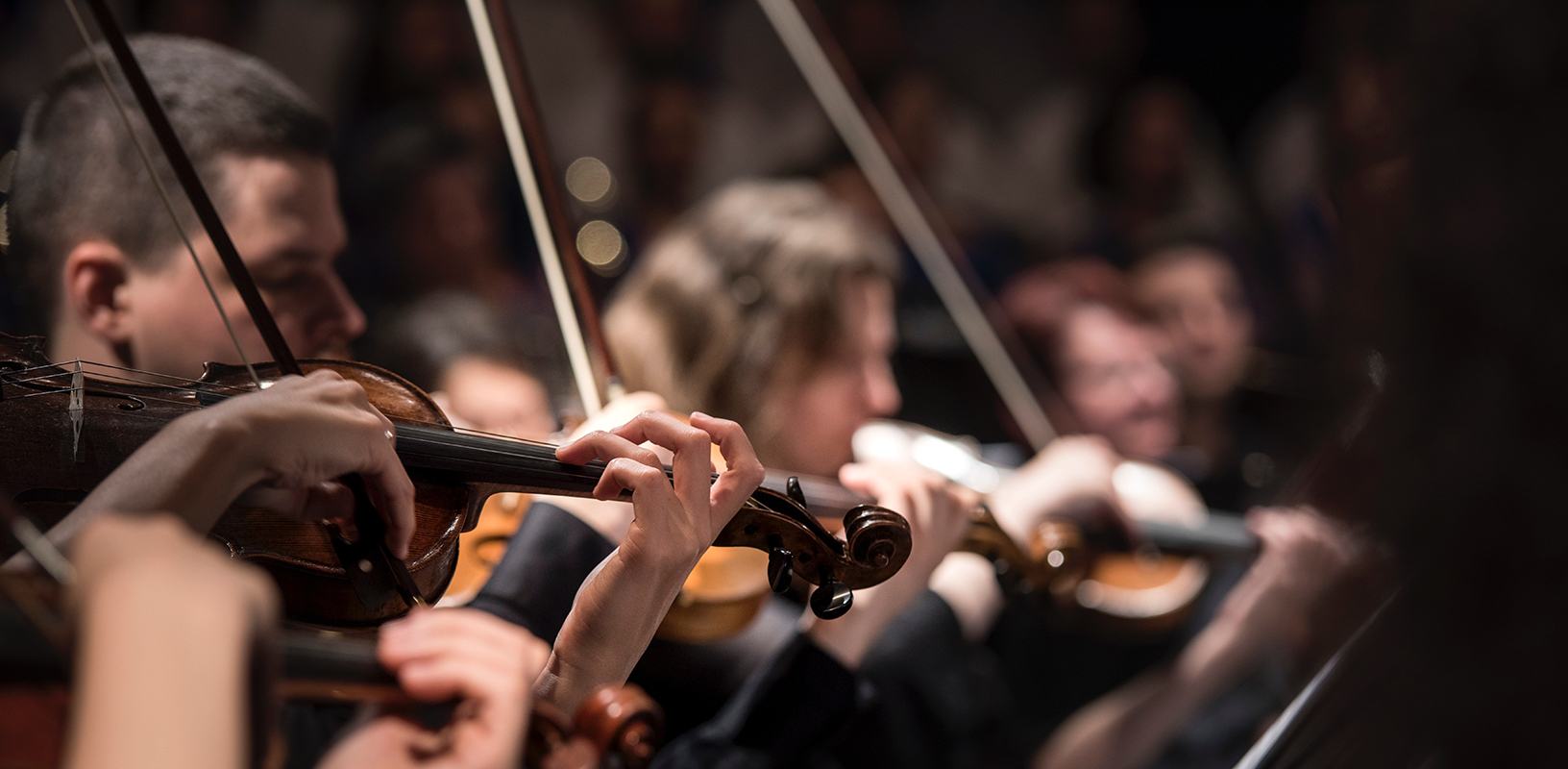 This fall we celebrate the triumphant return to the concert hall. We've pulled together a list of important performance highlights this fall, including several premieres across the country.
See a list of these select performances in chronological order here.
John Adams
This fall, Adams curates Ojai Music Festival's 75th season—highlights including the Attacca Quartet playing works by Adams, Rhiannon Giddens, and Jessie Montgomery; Adams conducting premieres of works by Gabriela Ortiz, Samuel Adams, and more; and Rhiannon Ghiddens performing songs from Adams operas. In November, jazz royalty Branford Marsalis performs Adams's Saxophone Concerto with the Detroit Symphony Orchestra (he performs it with the New York Philharmonic on January 6, 2022).
Sep 16-19    John Adams: Music Director at Ojai Music Festival
Oct 20-23   Chamber Symphony, New York Philharmonic / Dalia Stasevska at Alice Tully Hall
Nov 6-7   Violin Concerto, Leila Josefowicz, violin / Los Angeles Philharmonic / Susanna Mälkki at Walt Disney Concert Hall
Nov 13-14   Saxophone Concerto, Branford Marsalis, saxophone / Detroit Symphony Orchestra / Jader Bignamini at Orchestra Hall
Unsuk Chin
Chin's new orchestral work subito con forza (which premiered in September 2020 with the Royal Concertgebouw Orchestra) receives back-to-back US performances with two of America's finest orchestras: Minnesota Orchestra and San Francisco Symphony. In the spring, Chin's Second Violin Concerto will also receive its US premiere, with Leonidas Kavakos, the Boston Symphony Orchestra, and Andris Nelsons.
Oct 7-9   Graffiti, San Francisco Symphony / Esa-Pekka Salonen at Davies Symphony Hall
Oct 29-30   subito con forza (US Premiere), Minnesota Orchestra / David Afkham at Orchestra Hall
Nov 4-7   subito con forza, San Francisco Symphony / Gustavo Gimeno at Davies Symphony Hall
Anna Clyne
Clyne is performed by major orchestras across the country this fall, with concerts featuring works composed in the last year, including Color Field, PIVOT, and Sound and Fury. Within Her Arms, a signature work of Clyne's that is frequently likened to Barber's Adagio for Strings, will open the New York Philharmonic's concert season.
Sep 17-19    Within Her Arms, New York Philharmonic / Jaap van Zweden at Alice Tully Hall
Sep 25-26    DANCE, Inbal Segev, cello / Saint Louis Symphony Orchestra / Stéphane Denève at Powell Hall
Oct 23-24    Color Field (World Premiere), Restless Oceans, Baltimore Symphony Orchestra / Marin Alsop at Strathmore Music Center & Meyerhoff Symphony Hall
Nov 6-8    This Midnight Hour, Oregon Symphony / Jun Märkl at Arlene Schnitzer Concert Hall
Nov 13-14    Abstractions, San Diego Symphony / Edo de Waart at The Rady Shell at Jacobs Park
Nov 19-20    PIVOT (US Premiere), Saint Louis Symphony Orchestra / David Danzmayr at Powell Hall
Nov 24-26    Sound and Fury, San Francisco Symphony / Daniel Stewart at Davies Symphony Hall
Sebastian Currier
Louis Langrée leads the Cincinnati Symphony Orchestra in the world premiere of Currier's Beethoven-inspired Track 8, which had originally been scheduled to premiere in 2020 during Beethoven's 250th anniversary year. Currier's contemporary offering draws inspiration and quotes from Beethoven's lesser-known Eighth Symphony.
Nov 19-20    Track 8 (World Premiere), Cincinnati Symphony Orchestra / Louis Langrée at Music Hall
Brett Dean
Carlo, Dean's work for 15 solo strings, sampler, and tape explores the life and music of Carlo Gesualdo, the esteemed 16th-century composer who famously murdered his wife. The music weaves in a recording of Gesualdo's well-known madrigal "Moro lasso" and builds to dramatic intensity.
Oct 14-16     Carlo, Seattle Symphony / Thomas Dausgaard at Benaroya Hall
Alberto Ginastera
San Francisco Symphony opens its fall season with Ginastera's beloved Dances from Estancia, featuring choreography by Alonzo King and dancers from LINES Ballet.
Oct 1-2    Estancia, Alonzo King's LINES Ballet / San Francisco Symphony / Esa-Pekka Salonen at Davies Symphony Hall
Osvaldo Golijov
Alisa Weilerstein joins James Gaffigan and the Atlanta Symphony Orchestra to perform Golijov's critically acclaimed cello concerto Azul, which masterfully pulls together influences from sacred chant to Baroque instrumental forms and traditional Latin forms.
Sep 10-11    Last Round, Saint Paul Chamber Orchestra at Ordway Concert Hall
Nov 4-6    Azul, Alisa Weilerstein, cello / Atlanta Symphony Orchestra / James Gaffigan at Symphony Hall
HK Gruber
In November, Gruber conducts the New World Symphony in the US premiere of Northwind Pictures, which draws upon music from the composer's modern fairy-tale opera der herr nordwind. Gruber describes the 25-minute single-movement as "closer in spirit to a symphonic poem, as Stravinsky's Chant du Rossignol is related to his opera The Nightingale."
Oct 29-Nov 1    Frankenstein!!, HK Gruber, chansonnier / Oregon Symphony / David Danzmayr at Smith Auditorium
Nov 13    Northwind Pictures (US Premiere), New World Symphony / HK Gruber at New World Center
Magnus Lindberg
Lindberg's new 15-minute work Serenades begins with a slow-moving musical idea, then takes off in multiple wildly contrasting directions. Lindberg wrote the piece with the shimmering virtuosity of the Chicago Symphony Orchestra in mind, who premieres this work led by longtime Lindberg champion Hannu Lintu.
Dec 2-4    Serenades (World Premiere), Chicago Symphony Orchestra / Hannu Lintu at Symphony Center
Steve Reich
On October 3, 2021, Steve Reich celebrates his 85th birthday. His latest work Traveler's Prayer for large ensemble and singers tours throughout Europe and to London this fall, and will debut in the US during the 2022-2023 concert season. The LA Phil and Susanna Mälkki performs Reich's acclaimed 2016 work Runner for large ensemble in November.
Fall 2021: Steve Reich at 85
Sep 12    Duet, Santa Fe Symphony / Guillermo Figueroa at The Lensic
Nov 6-7    Runner, Los Angeles Philharmonic / Susanna Mälkki at Walt Disney Concert Hall
Christopher Rouse
Stéphane Denève leads the Saint Louis Symphony Orchestra in Rapture, a classic Rouse calling card whose wide-open harmonies and soaring lines convey a state of ecstatic bliss. The Albany Symphony pairs two great Rouse concertos together in one December program: the Bassoon Concerto and Heimdall's Trumpet. In the spring, the Bassoon Concerto will also be performed by Xian Zhang and the New Jersey Symphony Orchestra with bassoonist Robert Wagner (Apr 8-10).
Oct 1-2    Rapture, Saint Louis Symphony Orchestra / Stéphane Denève at Powell Hall
Dec 11    Bassoon Concerto, Heimdall's Trumpet, Peter Kolkay, Bassoon / Eric Berlin, trumpet / Albany Symphony / David Alan Miller at Palace Theater
================
LOOKING AHEAD
David T. Little, Black Lodge & What Belongs to You
Fall 2021 and Spring 2022
Partly inspired by William S. Burroughs and David Lynch, Little's Black Lodge (written with Anne Waldman) is unveiled as a new film opera, starring Timur Bekbosunov and produced by Beth Morrison Projects. The project will be previewed this fall in select cities, to be announced. Little's new monodrama What Belongs to You, based on the novel by Garth Greenwell, will be previewed in a concert production with Alarm Will Sound in spring 2022 (more details to be announced).
John Adams at 75
February 2022
Adams turns 75 on February 15, 2022, and multiple orchestras around the world celebrate with spring concerts. Highlights include performances of his recent piano concerto Must the Devil Have All the Good Tunes? with Jeremy Denk (Jan 6-8, Seattle Symphony) and Víkingur Ólafsson (Jun 23-25, San Francisco Symphony).
Osvaldo Golijov, Falling Out of Time
May 6
When Golijov's 80-minute tone poem first debuted on an album recording by the Silkroad Ensemble in 2020, Gramophone praised it as "a Kindertotenlieder for our fragile present." Carnegie Hall presents an entire evening dedicated to this emotionally resonant work about grief.
Brett Dean, Hamlet (US Premiere)
May 13-Jun 9
The Metropolitan Opera presents the much-anticipated US premiere of Dean's critically acclaimed Hamlet, which was rapturously received when it premiered at Glynebourne in 2017. Allan Clayton (Hamlet) and Brenda Rae (Ophelia) star in this production conducted by Nicholas Carter.

Boosey & Hawkes Composer News