Dean's Hamlet "Engulfs" the Metropolitan Opera
(June 2022)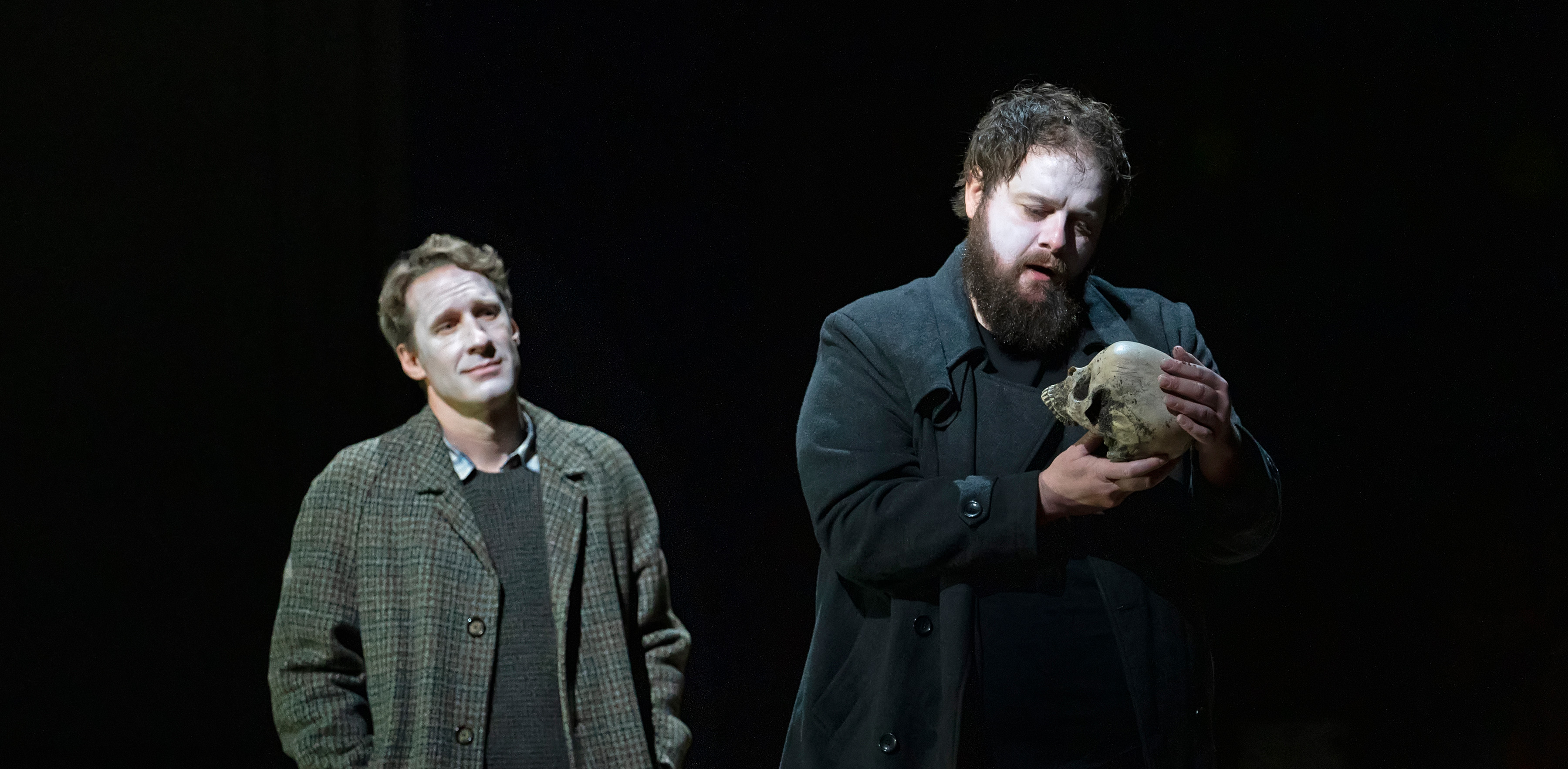 The North American premiere of Brett Dean's opera Hamlet at The Met Opera has garnered strong reviews— The New York Times proclaimed the production to be "a hit." On June 4, live transmissions of Hamlet will be presented in cinemas around the globe as part of The Met: Live in HD series.
Composer Brett Dean and librettist Matthew Jocelyn's Hamlet, which received its North American premiere at the Metropolitan Opera on May 13 and runs through June 9, continues to dazzle audiences and draw praise from critics as it travels around the world. On Saturday, June 4, the performance will be transmitted live to cinemas around the globe as part of The Met: Live in HD series and broadcast over the Toll Brothers–Metropolitan Opera International Radio Network.
This operatic version of Hamlet reconfigures Shakespeare's texts to create a powerful condensed staging while preserving the core of the characters. The Financial Times gave the opera a five-star review, remarking on the harrowing conclusion of the opera: "The final scene moves with the inexorable power and direction of a train."
Dean's imaginative score—which employs unusual instruments played by satellite musicians in balconies, as well as a small, movable opera chorus—was the subject of much praise. The New York Times proclaimed Hamlet "a hit" and comments on its effective use of the Met's large space: "These two artists have put a softly steaming small choir in the orchestra pit, and musicians in balcony boxes for fractured fanfares. And, through acoustic means and groaning subwoofers alike, they have put the agonized characters nearly inside your bloodstream … Hamlet doesn't merely fill the Met. It engulfs the enormous house."
The opera's next performance will be at the Bayerische Staatsoper, conducted by Vladimir Jurowski, in June 2023.
Financial Times
"This Hamlet hits deep in the bones and the gut ... exactly the kind of complex, enthralling dark beauty that opera-lovers crave."
The New York Times
"Innovative, elegant and passionate—a hit"
"From its first sepulchral rumble in the dark to the lonely ending—papery wrinkles of snare drum; a cello solo high and yearning enough to mimic a viola; quietly breathless winds—Dean's score contains multitudes and mysteries."
Parterre
"freshly heartbreaking"
Bachtrack
"The orchestral music is tense and exciting … reflecting the emotional turbulence onstage in a propulsive, effervescent stream"
The Classical Review
"a gripping story … Dean's score is a sonic experience."
Classical Voice North America
"Not to be missed … skillfully orchestrated, deftly incorporating a battery of electronic sounds for expressive coloristic purposes"
New York Magazine
"From the first volcanic rumble oozing out of the walls in Brett Dean's opera Hamlet, we know we are at the bottom of a very deep crevasse: the protagonist's psyche. The score casts a strobing light on his interior world, a dark and rugged terrain full of underground bogs and jagged ridges. Percussion clatters and whispers from high ledges. Plumes of choral singing spring from unseen recesses. A contrabass clarinet growls in the pit. Mists of electronic sound drift through the house. And virtually ever present on the stage, stumbling through this projection of his haunted mind, is the Dane himself."
Opera News
"Tenor Allan Clayton made his company debut in the title role, and it is hard to imagine a splashier one. His performance was a tour de force … Tremendous expressive impact."
Wall Street Journal
"Clayton is on stage in nearly every scene, physically and vocally expressive in conveying the character's anguish and confusion … The rest of the cast was equally committed … Brenda Rae, smeared with mud and wearing only a man's tailcoat and underwear, exploded with rage and sexuality."
> Further information on Work: Hamlet
Photo: Karen Almond / Met Opera

Boosey & Hawkes Composer News