Celebrate Ralph Vaughan Williams at 150
(December 2020)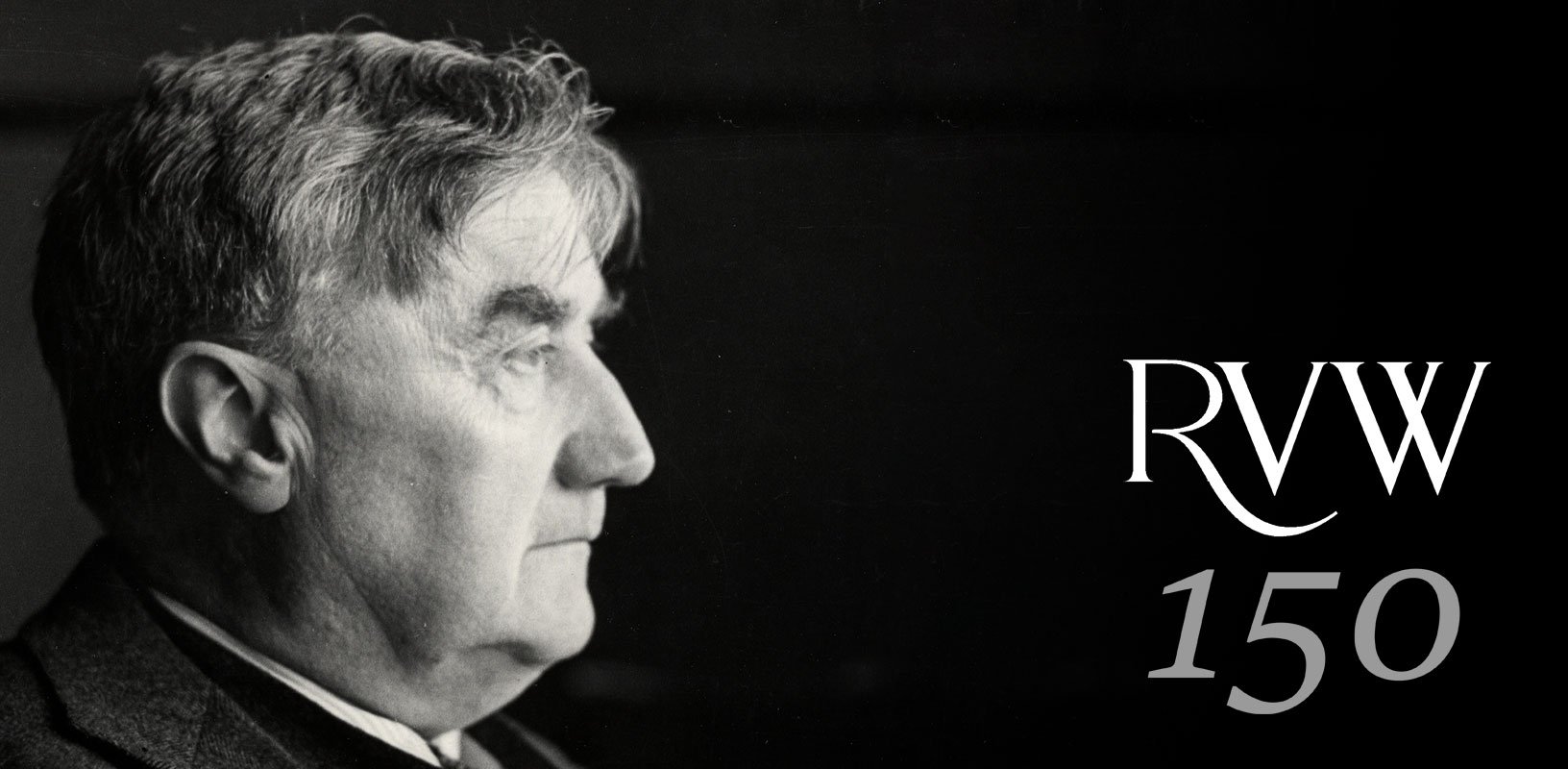 The 150th anniversary of the birth of Ralph Vaughan Williams falls on 12 October 2022, offering opportunities to explore and celebrate the life and music of this influential British composer, whose classic works are loved throughout the world.
The music of Ralph Vaughan Williams published by Oxford University Press is promoted here under license by Boosey & Hawkes.
As Ralph Vaughan Williams's 150th anniversary approaches on 12 October 2022, we invite you to join worldwide celebrations of the composer's music during the 2021-2022 and 2022-2023 seasons. Vaughan Williams' best-known works, widely beloved by a broad range of audiences for their sweeping emotional immediacy, include the transcendent The Lark Ascending, Five Variants of 'Dives and Lazarus', Sinfonia Antarctica, Serenade to Music, as well as the Fourth, Fifth, and Sixth symphonies.
Read on to explore lesser-known gems of RVW's output, new chamber orchestra editions, and programmatic themes. For more information, read Oxford University Press's brochure, or contact Jenny Wegg, Head of Repertoire Promotion (OUP).
Works to Explore
The RVW catalogue includes numerous works ripe for discovery, including potential country premieres.
Works for Ensemble & Chamber Orchestra
Explore new chamber versions of The Lark Ascending and Dona Nobis Pacem, and many other works for reduced forces:
Programmatic Themes
Potential programming connections and themes for RVW's music include:
Early music inspiration
Folk music inspiration
Pacifism and responses to the World Wars
Music of his teachers Bruch, Ravel, Parry, and Stanford
Music of close contemporaries Gustav Holst and Gerald Finzi
Music of students Constant Lambert, Armstrong Gibbs, and Grace Williams
> View the OUP brochure
> Listen on Spotify
Classic Vaughan Williams works published by Boosey & Hawkes include On Wenlock Edge, Songs of Travel and the Four Hymns for tenor, solo viola and strings. For further information on these works please contact Emma Kerr, VP Promotion (Boosey & Hawkes).

Boosey & Hawkes Composer News