Astor Piazzolla: Centenary of tango master in 2021
(September 2019)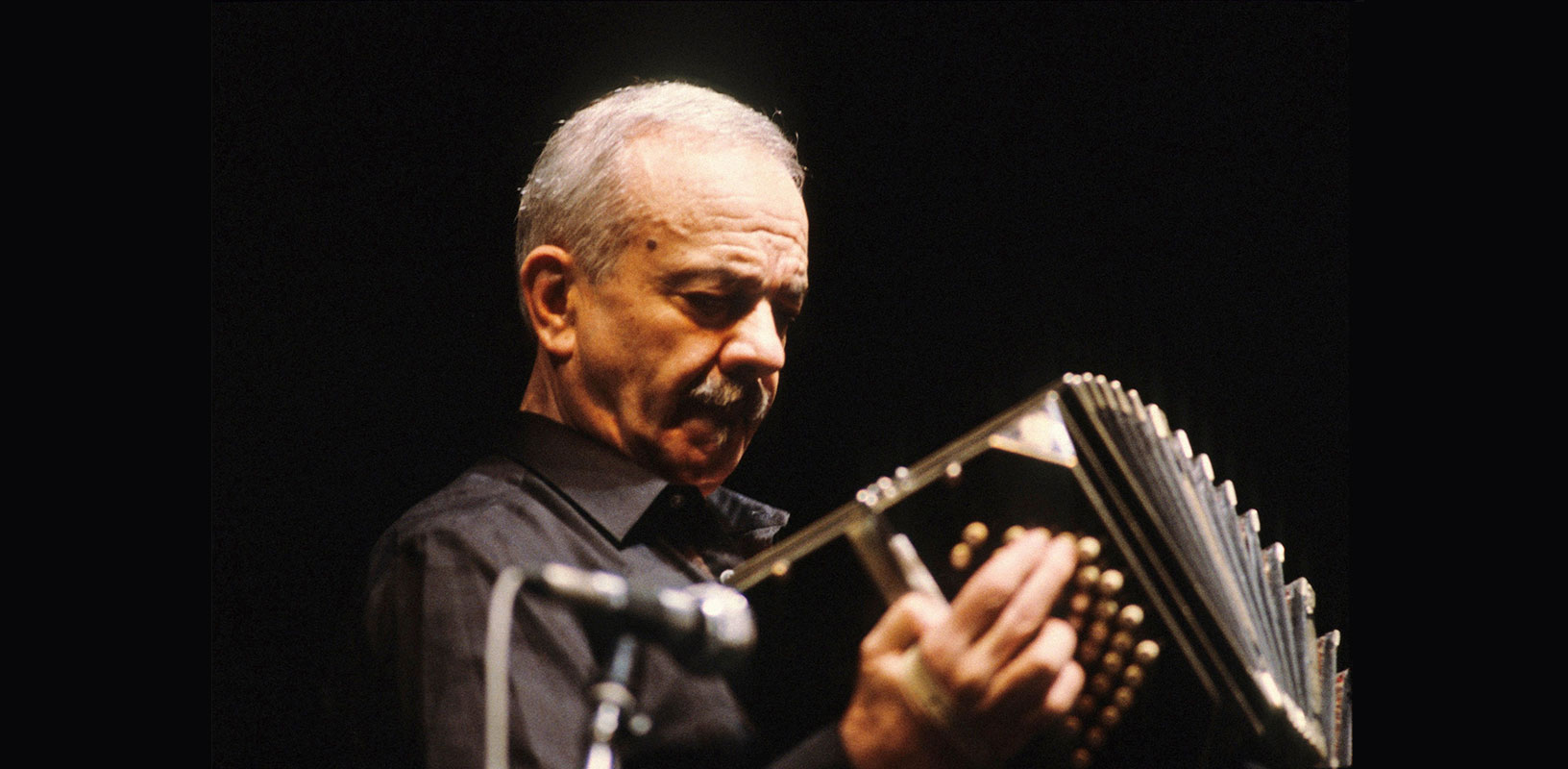 2021 brings the centenary of Astor Piazzolla's birth. A number of orchestral works by the bandoneonist and composer are newly available from Boosey & Hawkes in versions for concert programming.
The centenary of tango master Astor Piazzolla falls in 2021, and a number of his works are now available for programming in new orchestral versions, including the concert-opener Milongón Festivo and his music from A Midsummer Night's Dream.
Born in Mar Del Plata in Argentina, Piazzolla grew up as a migrant in Manhattan's Lower East Side where he learnt the bandoneon and immersed himself in the jazz and classical music the city offered. At the age of sixteen he returned to Argentina, performed with tango orchestras in Buenos Aires and eventually earnt enough to take composition lessons from Ginastera. In the 1950s he studied in Paris where Nadia Boulanger encouraged him to focus on his unique bandoneon-centred compositions. He developed the tango nuevo style, infusing traditional tango with jazz and classical elements, which made him a highly controversial figure in his homeland, while winning him acclaim in the USA and Europe.
Milongón Festivo is an effervescent six-minute orchestral work, ideal as a concert-opener, with high-octane and vibrantly coloured outer sections surrounding seductive dance music at its centre. It shows Piazzolla effectively blending tango with Stravinsky, Bartók and jazz. The original version is with three bandoneons, and alternatives are with a single bandoneon or orchestra alone. The work is recorded by Chandos with Gabriel Castagna at the helm of the Württemberg Philharmonic.
Piazzolla created incidental music for an acclaimed 1986 staging of A Midsummer Night's Dream at the Comédie-Française in Paris by Jorge Lavelli, which was recorded with Richard Galliano as bandoneonist. A new 17-minute tango-infused orchestral suite has been arranged by Hywel Davies, leading from an overture through a sequence of dances and music for Puck and Oberon. Also available are stage versions for a quartet of accordion, guitar, piano and double bass or for a quintet of clarinet, alto saxophone, guitar, piano and double bass.
Other Piazzolla from Boosey & Hawkes includes two arrangements by John Adams for violin and chamber orchestra – originally created for Gidon Kremer – of the Tango from La Mufa and Todo Buenos Aires. Publications include arrangements of tangos for piano or solo instrument and keyboard, and collections titled Vuelvo al Sur and La viaje.
> Further information on Work: Milongón Festivo
Photo: Ullstein Bild/ArenaPAL

Boosey & Hawkes Composer News