8 Visually Striking Works for Streaming Concerts
(March 2021)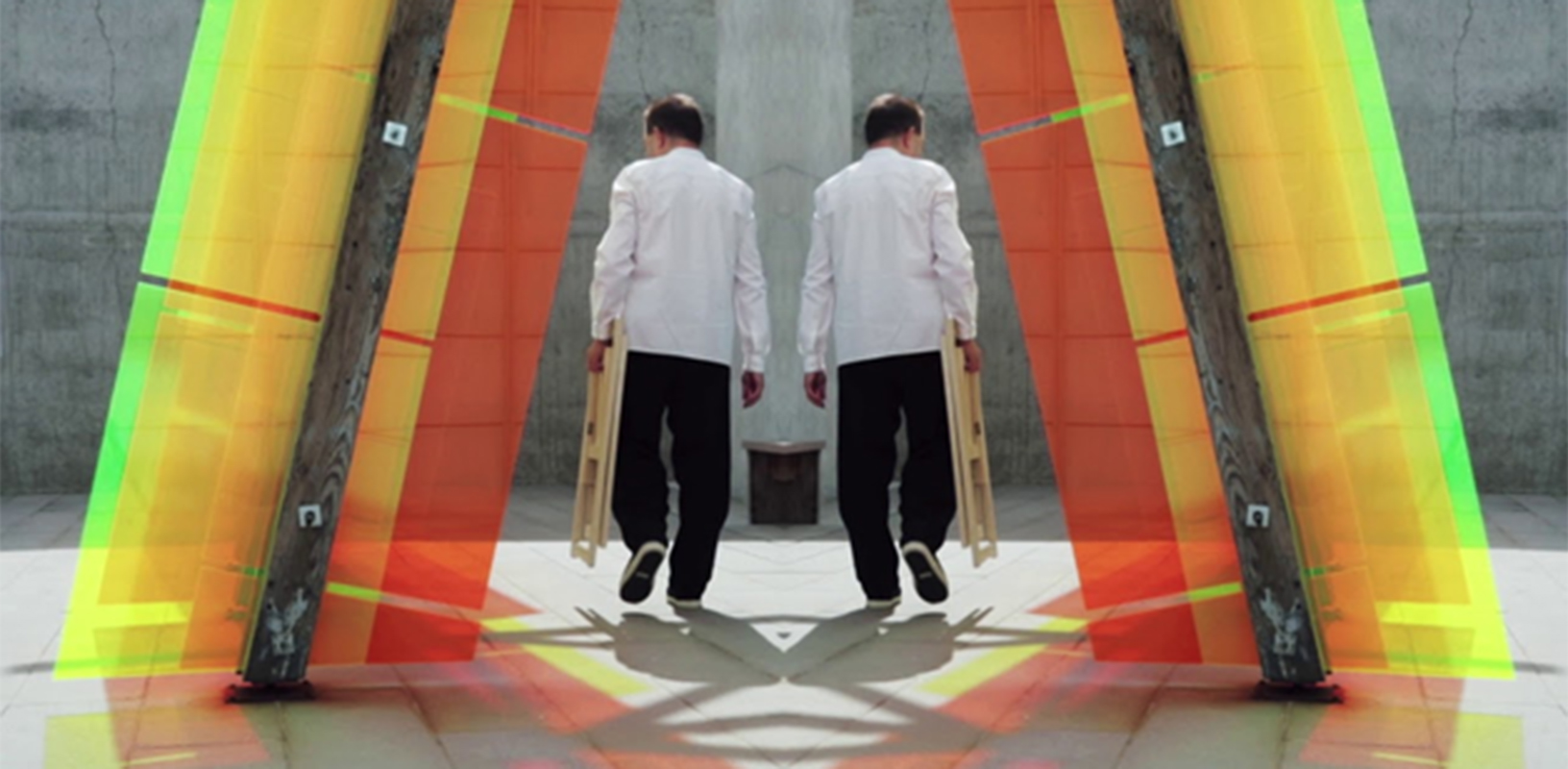 Music concerts with creative film visuals make for a potent combination in our current era of streaming performances. Several works in our catalog have already built in compelling visual components that add to the overall audience experience.
As increasingly sophisticated digital performances have whetted our appetite for compelling video-based performances, we offer a list of musical works that couple with visual elements that establish moods, tell stories, and spellbind with their beauty.
1. Anna Clyne, Woman Holding a Balance
for string quartet
Written to accompany a film by Jyll Bradley and David Ward, Clyne's Woman Holding a Balance for string quartet work premieres with the Orchestra of St. Lukes on March 24. Clyne's string quartet score mirrors the bright light and colors of the film's visuals.
> Watch the trailer
2. Sebastian Currier, Next Atlantis
for string orchestra or string quartet
Inspired by both the serene and destructive nature of water, Currier's work for string quartet or string orchestra suggests a waterfront city, all set to video of New Orleans by artist Pawel Wojtasik.
> Watch the film (with score)
3. Michel van der Aa, Up-close
for cello and orchestra
For composer and filmmaker Michel van der Aa, incorporating film into his operas and concert works comes as second nature. His video-interactive cello concerto, Up-close, creates a sense of mixed reality as the film parallels aspects of the real-life staging, and the soloist performs like an actor in a wordless opera. "Film and live images intermingle poetically, and Van der Aa's wonderful music does the rest." (Trouw)
> Watch a live performance
> Cellist Johannes Moser discusses Up-close in this Performer Picks interview.
4. Michel van der Aa, Transit
for solo piano
Transit combines music from van der Aa's Just Before for solo piano with the composer's short film Passage. The Guardian calls Transit "a poignant meditation on the loneliness of old age."
> Watch a live performance
5. Steve Reich, Reich/Richter
for large ensemble
"This is not quite like anything [Reich] has done before." —Wall Street Journal
Steve Reich's music score to renowned artist Gerhard Richter's original film premiered to acclaim in 2019. The captivating visual transformation of colorful bands into abstract shapes on screen is mirrored musically in Reich's work for large ensemble.
> Watch Reich explain how he composed Reich/Richter.
6. Louis Andriessen, The New Math(s)
for soprano (optional mezzo-soprano), ensemble, and electronics
Soprano, flauto traverso, violin, marimba, and electronics set the tone for this cartoon-like live action film featuring two students who clash with their teacher over the answer to a mathematical equation. (Electronic parts by Michel van der Aa)
> Watch the trailer
7. Dan Brown, Wild Symphony
for full orchestra
New York Times best-selling author Dan Brown's Wild Symphony combines illustrations, poetry, and original music by Brown himself for this fresh family-friendly concert experience that introduces children to the sounds of the orchestra.
> Watch the world premiere performance
8. Anna Clyne, The Violin
for multi-tracked violins
Magical animations by artist Josh Dorman accompany each of the seven movements of Anna Clyne's nostalgic, Baroque-inspired suite for multi-tracked violins.
> Watch a trailer
Photo: Jyll Bradley/David Ward's Woman Holding a Balance

Boosey & Hawkes Composer News