Film opera in five parts, with electronic music inserts by Anke Brouwer
Duration: 100'
Music Text
texts by Dante and Vondel and from the Old Testament (L-D-E-I)
Scoring
Major roles: S,female voice,male voice; Small roles: from the chorus; chorus (SATB); children's chorus;
3(I,II=picc).2.2.bcl.dbcl.0-2.2.2.0-perc(2):glsp/vib/tam-t/gong/xyl/4wdbl/2bongo/
SD/BD/3brake dr/timp/chimes/log dr/3tplbl/lg lion's roar/2tom-t/2cyms-2pft-cimb-gtr-bass gtr-strings(vln/vlc/db: min 3.3.2)
Performance of this work requires a CD, 'Soundscapes', to be played. This is included with the hire set.
Abbreviations (PDF)
Publisher
Boosey & Hawkes
Territory
This work is available from Boosey & Hawkes for the world.
Opera
For full details on this stagework, including synopsis and roles, please visit our Opera section.
World Premiere
6/12/2008
Koninklijk Theater Carré, Amsterdam
Claron McFadden, soprano / Cristina Zavalloni, voice / Jeroen Willems, voice / Hal Hartley, director / Synergy Vocals / Netherlands Opera / Asko|Schönberg Ensemble / Reinbert de Leeuw

Press Quotes
"…the distillation of a lifetime's creativity... There is nothing ethereal about this opera. Its questing vigour is of a materialist, Brechtian, Godardian kind. It relishes the mixture of media, musical quotations and parody, intellectual subtexts and ironic commentary while remaining spunkily itself — a brilliant, new-fangled circus."
Sunday Times
Subjects
Recommended Recording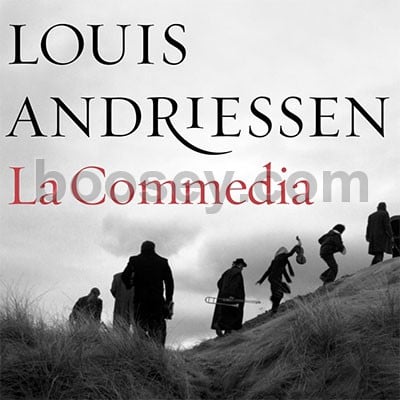 Dutch National Opera/Asko|Schönberg Ensemble/Reinbert de Leeuw
(p) and © 2014 Dutch National Opera and NTR under license to Nonesuch Records Inc, a Warner Music Group Company
Nonesuch 534877 (2CDs and DVD)
News stories for this title: